A Message from our President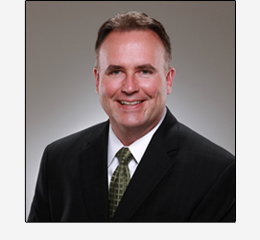 Is it me or is the year already flying by? It seems like just recently we were battling chilly temperatures and dreary weather. Summer is just around the corner and much excitement is on the horizon for Georgia's Own. We have had quite a year thus far and we are not slowing down anytime soon. Take a look at just a few of the great things happening at the Credit Union this month.

Gas South Partnership. Georgia's Own members are now eligible for exclusive savings on their Gas South service. Members who are existing Gas South customers will receive a discount on Gas South's already great everyday low rates. Members who switch their natural gas service to Gas South as part of this program will receive the same discount and also $50 in credits on their Gas South statements. Click here to register for your discount!

Double Credit Card Points. We're offering double ScoreCard® reward points* on gas and travel when you use your Georgia's Own Visa® credit card during the months of May and June. If you'll be traveling this summer, this is the perfect opportunity to quickly earn points towards cash back**, gift cards, airline tickets and merchandise! Eligible purchases include gas, airline tickets, hotel rentals and rental cars.
Tip of the Month
What is Regulation D and how does it affect savings and money market accounts?
Regulation D is a federal regulation which limits the number of electronic transfers you can make out of a savings or money market account to six in a month. If you use online banking, you might have failed a transfer at some point due to 'Reg D.' We have now added a 'Reg D Counter' inside online banking to help you keep track of the number of transfers in a given month. Once the counter reaches 6, you will be prohibited from making any additional transfer out of your savings account in that month. If that occurs, you can contact us via the message center or by phone to process additional transfers. To avoid reaching your limit, we recommend opening an All Access checking account which has unlimited transfers, or by making less frequent but larger transfers out of your savings account. For money market accounts, you will be charged a fee of $10 for each electronic transfer after six in a month.
In the Community

We recently held a Grand Opening Event at our new Conyers branch. As part of the festivities, we proudly donated an Action TrackChair to 21 year Army veteran and member, Randy Peek.

Help Us Support Local Veterans
Our new Conyers branch features a hand-painted mural of an Oak tree. Members can purchase green, copper or gold leaf plaques to enhance the tree, with proceeds going to support local veterans. To participate, stop by the new branch or call us at 800.533.2062 option 8. All donations will be debited from your Georgia's Own account. Thank you for your membership and we look forward to sharing this special art piece with you.

Alpharetta Green Day
We'll be holding our Alpharetta Green Day on Saturday, May 16th from 10 a.m. - 1 p.m. We'll have refreshments and giveaways as well as a shred truck on hand for you to discard sensitive documents.

Staff Spotlight

This month's staff spotlight is on Rebecca Dessell, Lending Call Center Manager at Georgia's Own Credit Union.

Job Title: Lending Call Center Manager

Hometown: Pensacola, FL

Alma Mater: Pensacola State College

Number of years in the credit union industry: 20 years

The most rewarding part of the job: Helping members make their financial dreams come true. Working every day with the incredible team that I have.

Hobbies and interests: Avid Braves fan!!! Since I am a Florida girl, my heart and soul reside at the beach. I love movies, crafts, painting and fun outdoor activities.
Member Spotlight
As a way to recognize those loyal to Georgia's Own Credit Union, we want to begin a Member Spotlight, much like our monthly Staff Spotlight. If you would like to be featured in an upcoming newsletter, please download and fill out this form and take by your local branch or email to us at marketingdesk@georgiasown.org.
How to Spend an Income Tax Refund: Ten Money-Smart Suggestions
Expecting an income tax refund this year? Use it wisely!

1. Pay down high interest lines of credit. With average annual interest rates for credit cards hovering around fifteen percent, paying off consumer debt before going on a shopping spree makes good sense.

2. Fund Your Retirement Account. Millions of working Americans have no money invested for their retirement. If you are one of them, seriously consider using your refund to make a contribution to an IRA.

3. Invest it. Many people get thousands back at the end of the year. If you invest one lump sum of $1,500 in the stock market, with a 10 percent return (the long-term market average), you could have $30,173.73 in 30 years!

4. Open an emergency account. How much money do you have set aside for emergencies? If the answer is "none," open a savings account today. Three to six months worth of essential living expenses tucked away is a great goal.

5. Pay for repairs. Maintaining expensive possessions now will result in dollars saved tomorrow. Use the money to repair that leaky roof before it develops into a bigger problem; replace those dangerous bald tires with new, safe ones.

6. Start a personal endowment. Consider applying the money to your emotional, physical, intellectual, or career growth. Whether you use it for a gym membership or a cooking class, you'll soon reap the reward of this investment.

7. Make an extra mortgage payment. Why? Doubling up on one mortgage payment now can save you months of mortgage payments later.

8. Donate to a charity. Giving back to the community is a wonderful way of supporting a cause that you are passionate about. Even better – in many cases at least a portion of your donation is tax-deductible.

9. Open a 529 College Savings Plan. A four-year college education can cost upwards of $100,000. Save for your child's college career with a 529 plan. It works much like a Roth IRA, and withdrawals are completely tax-free when used for higher education purposes.

10. Plan a vacation. If you are in a healthy financial position, and can afford a bit of luxury, do something you've been dreaming of! Money is to be enjoyed as well as earned, saved, and invested. Go ahead. Book that cruise.

Certainly there are many savvy ways to spend a tax refund, but keep in mind that it's usually best to come out even. If you've been getting money back each year, consider changing your withholding exemptions so less tax is withheld from each paycheck. While a refund may feel like a gift from Uncle Sam, it's not – it's money that you have overpaid on your income taxes.

Source: BALANCE Financial Fitness