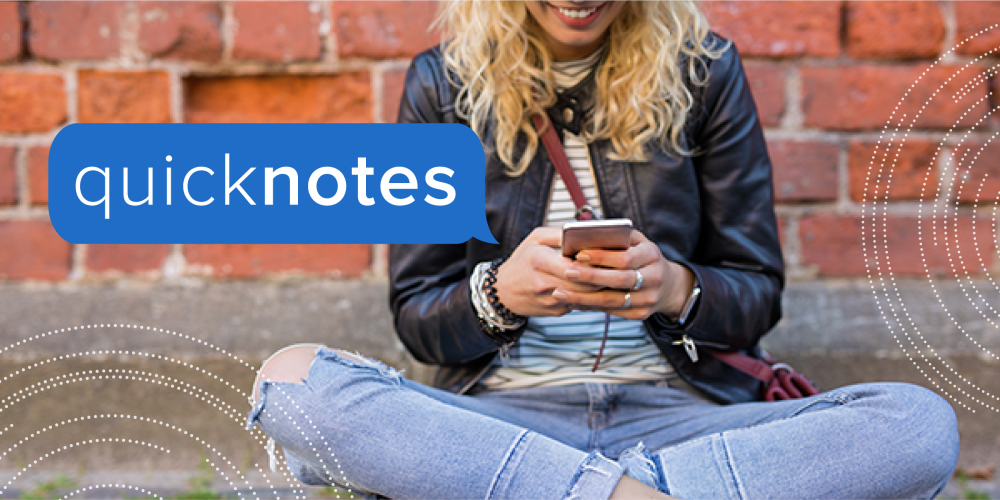 Each year at Thanksgiving, I am reminded of the importance of gathering with friends and family, showing gratitude, and reflecting on the fantastic accomplishments achieved this year.

As we enter the holiday season, I want to take time and express what I'm grateful for here at Georgia's Own: our dedicated staff, loyal members, and supportive community. Without you all, Georgia's Own would not be where it is today. I am sincerely appreciative of everything you do to make our Credit Union successful.

Each year, we host our all-employee annual event, Georgia's Own Day, where we celebrate the Credit Union's successes and plans for the future. We also use Georgia's Own Day to give back to the community that supports our endeavors—this year, employees gathered at their respective branches to complete this year's service project. Together, we completed 4,900 food boxes and 2,100 toiletry kits benefitting HOPE Atlanta, Must Ministries, Helping Hands Ending Hunger, and Blessings in a Bookbag.

Recently, the Georgia's Own Foundation hosted its annual golf tournament benefitting L.E.A.D. (Launch, Expose, Advise, Direct), whose mission is to empower inner-city youth through the game of baseball. I am ecstatic to announce that we raised and donated a record amount of $130,000. Through our most successful outing, we were able to help meet the needs of the L.E.A.D. families and deepen the program for their existing Ambassadors.

During this season of thanks, I hope you and your family enjoy the traditions and spirit of giving that this holiday season brings. Have a happy Thanksgiving, and as always, thank you for being one of Georgia's Own.

Sincerely,
Dave Preter

It's time to start checking off items on your holiday shopping list—make your purchases count with a Georgia's Own Visa® contactless credit card. In addition to our competitive rates and no annual fee, you'll enjoy Flex Rewards points earned on every dollar you spend to redeem for cash back, gift cards, merchandise, and more. Plus, when you open a new Visa Signature®, Platinum, or Student Visa, you could earn up to $150.*
Learn More

In the market for a new home while rates are low? With Georgia's Own, you'll find loan options designed to fit your needs, including fixed-rate mortgages, FHA and VA loans, adjustable-rate mortgages (ARMs), plus options for first-time homebuyers. Building your home from the ground up? We even have construction loans that cover both land and construction costs—allowing you to build the home of your dreams.


Learn More
Start prepping for Black Friday 2021
Many people eagerly anticipate Black Friday shopping—there's something about the thrill of standing in line at 3am and scoring incredibly low deals. But, Black Friday this year will look a little different with significant shortages across various industries. That said, you can still make the most of it and find some great bargains—if you're prepared. Here are a few tips to prep for your Black Friday shopping this year:
Do your research beforehand. Figure out what you need to buy and go in with a plan, rather than diving in headfirst. Craft a strategy ahead of time to ensure you don't miss out on a deal.
Compare prices. Let's face it—the amount of deals thrown in your face is overwhelming, leaving it challenging to find the right store to buy what you have in mind. Compare prices between stores, or even try to price match.
Start shopping early. As previously mentioned, many industries are facing serious supply shortages. Getting your shopping done early will ensure you snag the items you want and in a timely fashion.
Children's Miracle Network
The Southwest Region branches held a Children's Miracle Network balloon fundraiser. This fundraiser members to purchase miracle balloons with the funds being donated to Children's Miracle Network hospitals. Together, more than $2,000 was raised for an amazing cause.

Brian Jordan Foundation
Georgia's Own and the Georgia's Own Foundation partnered to donate $4,800 towards the Brian Jordan Foundation's annual golf tournament. The Brian Jordan Foundation hosts a celebrity golf tournament each year that raises funds for their scholarships and programs that support children and their families, and helps build healthy minds, strong bodies, and supporting places to grow.

Holiday Closings
All branches and offices will be closed
on the following date(s):

Thursday, November 11th
Veterans Day

Thursday, November 25th and Friday, November 26th
Thanksgiving

This month's member spotlight is on Cydney G. of Dallas, who has been a member of Georgia's Own for two years and recently won her fifth consecutive Figure Olympia title.

What do you like best about Georgia?
I love living in Georgia because the people are amazing! Georgia also offers the right amount of Southern charm and hospitality with a touch of "city"—only when you want it.

What products and services do you have with Georgia's Own?
I have a checking account, a savings account, and a mortgage.

How has Georgia's Own helped you?
Georgia's Own helped me attain one of my biggest goals—owning a home. The process was smooth, especially because of the Mortgage Specialist who helped me, which was all I could ask for and more.

Tell us what you love about being one of Georgia's Own and your story could be featured in an upcoming newsletter! If we share your story, we'll give you a $10 Amazon gift card.


Five things you need to know to start your own business in Georgia
So, you've decided to start your own business—congratulations! While you're undoubtedly excited, we know you also have a lot of questions. Whether you are ready to open your business in a month or are just now starting on this journey, take some time to prep with a few of the steps we will outline below. Every business is different, but all of them have to start somewhere—like with these five steps you are about to read.

1. Know your plan

Every business needs a plan before it can get off the ground. You need to start with the basics: what goods or service your business will provide, how it will provide those goods or services to customer, and whether you'll operate from home or from another location are a few things you should have answers to before your business opens to the public.
Continue Reading
*Promotional period begins April 1, 2021 and ends December 31, 2021. Open a new Georgia's Own Visa Signature® card and spend $1,500 in the first three months of account opening and earn 19,500 points, which can be redeemed for $150 in cash back. Open a new Georgia's Own Visa® Platinum card and spend $1,000 in the first three months to receive 13,000 points, which can be redeemed for $100 in cash back. Points will be applied within two billing cycles if the account is in good standing. Offer may be withdrawn without notice. Georgia's Own Credit Card points will expire five (5) years from the date earned. Points, including any rollover points or points transferred from an existing Georgia's Own Credit Card, will not expire before May 31, 2023.