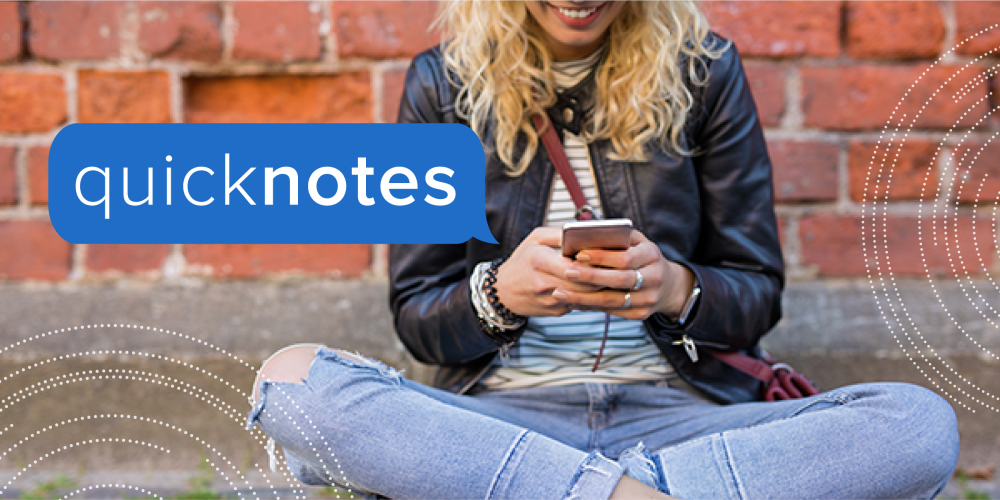 For more than 85 years, we've always been there for our members—through good times and bad. While this year continues to be especially challenging, one thing remains certain: our dedication to serving our members and community.

More than ever, Georgia's Own Credit Union is committed to ensuring that not only do our members have uninterrupted access to their finances, but also have the resources they need to make sound financial decisions, help with establishing a loan, assistance with making loan payments, and more. Whatever you may need, we're here to lend a helping hand.

One significant challenge that our schools faced was the transition to digital learning. In March, teachers across the country adapted to a new normal in the blink of an eye—lesson plans were reconfigured and new technology was implemented overnight, leaving many people wondering how to navigate this unforeseen turn of events.

Because we know how hard teachers have worked to meet their students' needs, all while dealing with other trials COVID-19 brought, the Credit Union and the Georgia's Own Foundation joined together to honor local teachers. We wanted to recognize educators who went above and beyond during the shift to digital learning and those who continue to make an impact. Five exceptional teachers were selected to be featured on the Georgia's Own Sign and receive a $500 gift card towards classroom supplies. We're so thankful for our educators and everything they continue to do to help students through this formidable time.

And, as children continue to be impacted by food insecurity during the pandemic, the Foundation donated $10,000 to Helping Hands Ending Hunger, an organization in the Southwest region dedicated to eliminating child hunger. Helping Hands Ending Hunger empowers students to rescue uneaten food from school cafeterias and join their communities to alleviate food insecurity, reduce food waste, encourage education equity, and shape a better world.

As always, we appreciate your membership and thank you for being one of Georgia's Own. We hope you and your loved ones continue to stay healthy.

Sincerely,
Dave Preter

Enjoy convenience and accessibility at your fingertips with a Georgia's Own Visa® contactless credit card. In addition to low rates and enhanced card controls, you now have a faster, easier, and more secure way to pay. All you need is a quick tap to pay at your favorite places—whether it's the coffee shop, restaurants, grocery stores, and more.
Learn More

In the market for a new car? We've got you covered with fantastic financing options and an easy online application process, so you can find the perfect loan for your vehicle without leaving your house. Plus, enjoy used car rates as low as 2.14% APR*, up to 100% financing, and payments deferred up to 45 days. We're ready to help you get behind the wheel from the comfort of your couch.
Learn More
Did you know you have access to free financial education tools?
We want you to make the right choices when it comes to your money—and we offer free, interactive videos to help. Explore dozens of topics to help with your financial decision making, from financial basics and owning a home, to investing in your future and retirement. We even offer resources for small businesses. Create your personalized playlist today with ACHIEVE from Georgia's Own.
Helping economically challenged students
The Georgia's Own Foundation granted $5,000 to the Brian Jordan Foundation (BJF) for their scholarship fund. Scholarships are awarded to economically challenged students across the country to help them achieve their dreams of higher education, with more than 90 students currently receiving BJF scholarships. Founded by former professional baseball and football player, Brian Jordan, the Brian Jordan Foundation creates and supports programs for children and their families to help improve their quality of life.

Let All the Big Dawgs Eat
The Georgia's Own Foundation funded the University of Georgia's food scholarship program, Let All the Big Dawgs Eat, a needs-based program that awards meal scholarships to students at the university. The Foundation contributed $12,000 towards three meal plan scholarships.





This month's member spotlight is on Kimberly T. of College Park, who has been a member of Georgia's Own for two years.

What do you like best about Georgia?
I was born and raised in Georgia—I love the weather, the people, and especially the Southern hospitality.

What products and services do you have with Georgia's Own?
I have a checking account and savings account.

How has Georgia's Own helped you?
Georgia's Own has helped me reach my personal savings goals because transferring funds to my savings account is quick and effortless. By allowing me to make monthly transfers, I have been able to grow my savings rapidly.

Tell us what you love about being one of Georgia's Own and your story could be featured in an upcoming newsletter! If we share your story, we'll give you a $10 Amazon gift card.
How to make your Zoom set-up rock
Before March of this year, you may have never used Zoom in your life. By now, you have probably logged quite a few hours on this service or other video conferencing services, as it has become the communication tool of choice for many during the COVID-19 pandemic. As many employees are still working from home, now is the perfect time to brush up on some basics to make your Zoom set-up fit your needs. Not working from home? These tips can still go a long way making every video call a little bit better.

Lose the silly backgrounds

You have probably spent time playing with the different background options that Zoom offers, ranging from a lovely mountain scene to a still from a recent Godzilla flick. While these certainly add some fun to your conference call, they aren't always the best choice.
Continue Reading
*Your APR may differ based on your creditworthiness and could be higher than the stated rate. Please ask a loan officer for details on how your rate is determined. Payment example: A car financed for 36 months @ 2.14% APR would have a payment of approximately $28.70 per $1,000 borrowed. For additional payment examples, please visit our loan calculator.