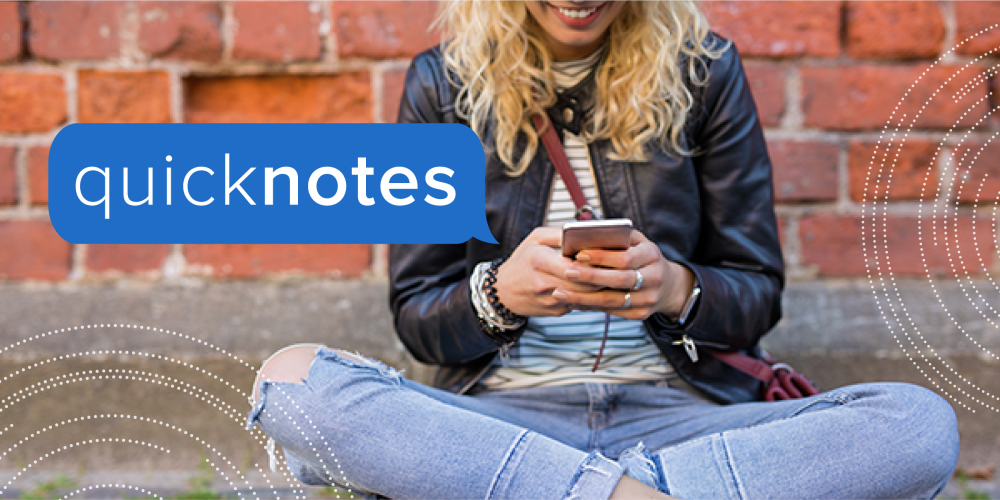 April is Financial Literacy Month—a month to reflect on our finances and identify ways we can strengthen or improve our financial wellbeing. At Georgia's Own, we believe one of the most crucial resources we can provide our members are tools to improve financial literacy and successfully manage money.

We offer dozens of free, educational materials for members of all ages, like webinars, the Georgia's Own blog, and the Coindexter Club for younger members. Our newest financial education program, ACHIEVE, provides interactive videos on various topics, like owning a home, financial caregiving, preparing for retirement, and more. ACHIEVE even offers small business essentials, like developing a business plan, financial wellbeing for entrepreneurs, and others. We can't wait for you to learn more, and we're excited to help with your financial decision-making process not just in April—but also year-round.

I am also pleased to announce the Georgia's Own Foundation completed its grant review process for 2020. The Foundation is thrilled to have issued grants to the following organizations who are improving what matters in our communities: The Diversity in STEM Outreach Project, Ronald McDonald House, Spectrum Autism Support Group, Waymark, The Boyce L. Ansley School, HeartBoud Ministries, Funding the Future, the Georgia Mountain Food Bank, the Four Corners Group, the GSW Foundation, and Ser Familia.

As always, thank you for being one of Georgia's Own.

Sincerely,
Dave Preter

Travel more, earn more! Through June 30th, Georgia's Own Visa Signature® and Platinum contactless credit card holders can earn double points on combined travel purchases up to $3,000. After, Signature cardholders can earn 1.25 points for every dollar spent on travel, and Platinum cardholders can earn 1 point for every dollar spent on travel.*
Learn More

In the process of buying a home? Consider Georgia's Own for all your mortgage needs. In addition to our competitive rates, we offer up to 100% financing, low closing costs, options for first-time homebuyers, and more—we even offer refinancing. Whatever your needs or budget, we're ready to help you get into your dream home.


Learn More
Tax filing deadline extended
Are you procrastinating on filing your taxes? We have good news—this year, the IRS extended the federal filing and payment deadline from the usual date of April 15th to May 17th without penalties or interest. Individual taxpayers do not need to file any forms or call the IRS to qualify for this extension. Click here to learn more.
Georgia's Own HBCUs
In honor of Black History Month, the Georgia's Own Foundation hosted a social media contest where current or former students of Georgia's historically Black colleges and universities (HBCUs) were nominated for a chance to be recognized on the Georgia's Own Sign. Of the six students selected as winners, two received a $1,000 scholarship to their school.

Honoring Healthcare Heroes
To celebrate Women's History Month and continue our Georgia's Own Hero series, we showcased 12 women in healthcare atop the Georgia's Own Sign. Each of these women plays an integral part in fighting the pandemic and ensuring our communities stay safe and healthy. Click here to learn about a few of the women we featured. As always, be sure to visit georgiasownsign.com to view what's on our Georgia's Own Sign at 100 Peachtree.




This month's member spotlight is on Charles A. of Atlanta, who has been a member of Georgia's Own for three years.

What do you like best about Georgia?
I love living in Georgia because it's diverse and there are dozens of business opportunities for everyone.

What products and services do you have with Georgia's Own?
I have a checking account and a savings account.

How has Georgia's Own helped you?
Georgia's Own helps me because of the many free resources they provide for members. With their help, I'm reaching my financial goals and saving more than ever.


Tell us what you love about being one of Georgia's Own and your story could be featured in an upcoming newsletter! If we share your story, we'll give you a $10 Amazon gift card.
Five things to do during spring in Atlanta
It's finally spring, which means it's the return of (mostly) sunny days, warmth, and all the ventures that come with it. Tired of being cooped up? Here are five ways to beat the winter woes and enjoy spring in Atlanta:

Dine on a patio

Springtime is prime patio weather. Atlanta offers some of the best patios to choose from, and nearly every neighborhood has a restaurant with a patio—some with skyline views. Whether you're looking for fine dining or a relaxed environment, there's something for every palate.
Continue Reading
*Promotional period begins April 1, 2021 and ends June 30, 2021. Platinum and Signature cardholders earn 2 Flex Reward Points per $1 charged on qualifying purchases on the first $3,000 in combined travel purchases, including airfare, hotel, and car rental. After that, Platinum cards earn 1 Flex Reward point and Signature cards earn 1.25 Flex Reward points for each dollar charged in any category. Classic cards do not earn points. All refunded purchases will result in retracted points based on the amount earned. Points are awarded based on the merchant's categorization. Georgia's Own Credit Union does not determine what category a merchant is including nor whether merchants correctly identify and bill transactions as being made at locations in each particular category.