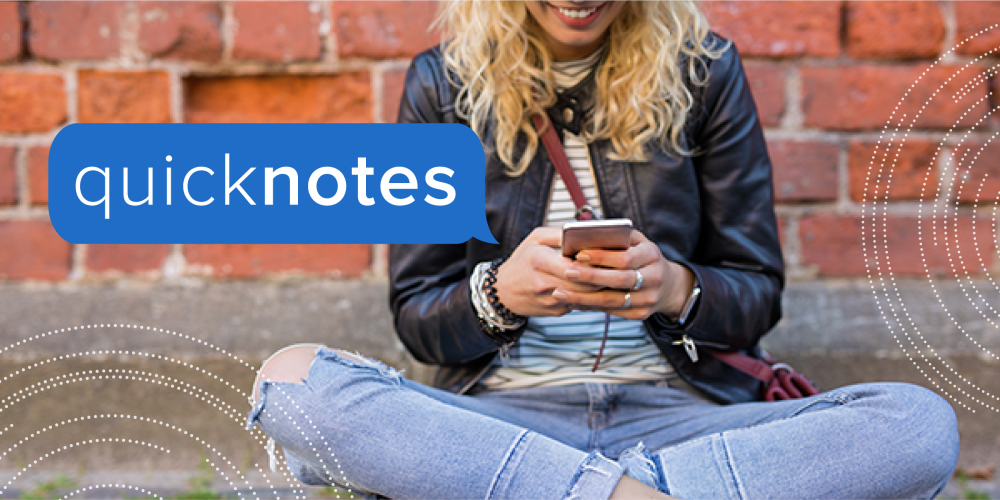 November is always an exciting time for Georgia's Own because we hold our annual, all-employee event, Georgia's Own Day. Each November, we gather together and celebrate the Credit Union's successes for the year and share our vision and plans for the future. We also use Georgia's Own Day as an opportunity to give back to our communities, and this year we will be working with our friends at Action Ministries by creating care packages for their Trinity Assessment Center and Trinity Table Community Kitchen programs. The Trinity Assessment Center provides critically needed shelter, food, and education for women and children who are in between homes, while the Trinity Table Community Kitchen, serves a seated, hot lunch meal every Sunday to approximately 200 individuals in need.

In addition to the work we will be doing on Georgia's Own Day, our employees are also participating in The Big Give by donating gently used coats and blankets. These coats and blankets will then be given to the men, women, and children participating in the Trinity Assessment Center and Trinity Table Community Kitchen programs through Action Ministries.

Our Georgia's Own Foundation hosted the 10th Annual Georgia's Own Golf Challenge last month, which would not have been the success it was without the support of Fiserv, 680 the Fan, and our other generous sponsors. We were able to donate $110,000 to L.E.A.D. in support of their mission of empowering an at-risk generation to lead and transform Atlanta.

Thank you, as always, for being one of Georgia's Own.

Sincerely,
Dave Preter

When you use your Georgia's Own Visa credit or debit card from October 1, 2018 through December 1, 2018, you'll be entered for a chance to win a trip to Super Bowl LIII in Atlanta, courtesy of Visa.

No Purchase or Obligation Necessary to Enter or Win. See Details Below.*
Learn More

Stretch your holiday spending budget by taking a payment holiday**! If you've already made 12 consecutive monthly payments on your eligible Georgia's Own loan, you may qualify for a payment holiday. For just a $25 fee (per loan), you can skip one loan payment per year, up to four times over the life of each loan.
Learn More
Reward yourself this holiday shopping season
Finding the perfect gift can be hard work, but finding the perfect gift at the perfect price can be even trickier. Aside from diligently watching for sales and clipping coupons, you can save yourself even more money by using cashback sites like Ebates and by racking up points using a rewards credit card (just make sure to pay off any balance so you don't rack up interest, too). Then you can easily redeem points for cashback, gift cards, statement credits, and more. Pay attention to any special promotions your credit card issuer may be running – you may earn even more points when you spend in a certain category.
We ❤ our members!
In case you're out of the loop, #MemberAppreciationMonday is all about our members (yeah, we're talking about you!). On the first Monday of every month, we deliver a fresh deal directly to your inbox, just as a way to say thanks for being one of Georgia's Own.

GO Financial Education
Stumbling over your personal finances? We're here to help! Our new GO Financial Education video series is designed to give you that steady financial footing you need with information that's quick and easy to understand. Check it out!

Holiday Closings
All branches and offices will be closed
on the following date(s):

Monday, November 12th
Veterans Day (Observed)

Thursday, November 22nd
Thanksgiving Day

Friday, November 23rd
Day after Thanksgiving

This month's member spotlight is on Janet S. of Watkinsville. Janet has been a longtime member of Georgia's Own, having joined the Credit Union in 1983.

What do you like best about Georgia?
The weather, the people, the pine trees, and that red Georgia clay that I missed when I lived out of state.

What products and services do you have with Georgia's Own?
I have checking, savings, a Visa credit card, and an IRA.

How has Georgia's Own helped you?
Georgia's Own helped me pay off $41,000 of debt! Plus, Georgia's Own is easier to navigate than other small credit unions in Athens – I have accounts with both, so I know, and I'm grateful I can transfer money between the two.

Tell us what you love about being one of Georgia's Own and your story could be featured in an upcoming newsletter! If we share your story, we'll give you a $10 Amazon gift card.




6 Ways to Save on Holiday Travel Now
We try to fit a lot into our holiday budgets, and travel can account for a pretty big slice of the pie. But even if you're just beginning to think about the costs of visiting loved ones this holiday season, it's not too late to save.

About half (49%) of American adults plan to spend money on flights and/or hotels this holiday season — that's 123.5 million travelers, according to a new NerdWallet study.

And though 36% of these travelers say they'd skip buying gifts for friends and family if they were spending a lot to visit them this year, that level of sacrifice may not be entirely necessary.

If you're scrambling for last-minute ways to save on holiday travel, here are some ideas to get you started:

1. Start watching rates, like, yesterday
Those who travel over the holidays book their flights 7.7 weeks before their departure date, on average, the NerdWallet survey found. You may be able to beat other travelers to the punch by buying before that peak booking time.

Also, set up alerts through popular booking sites like Kayak or Google Flights to keep an eye on rates. If they start creeping up as your travel dates near, you're better off buying earlier than holding out for a last-minute deal and getting caught with astronomical fares.

2. Get serious about freeing up more money
More than 7 in 10 (71%) people who travel for the holidays start saving in advance, the NerdWallet study found. But even if your budget is tight and your travel dates are coming up soon, you can still look for easy ways to free up money.

Limit all optional expenses, such as meals out and entertainment, for several weeks. After all, holiday travel is one big optional expense; sacrificing drinks after work with friends for a few weeks could cover the price of your checked bag and a rideshare or two.
Continue Reading
*NO PURCHASE OR OBLIGATION NECESSARY TO ENTER OR WIN THE VISA 2018 SUPER BOWL LIII SWEEPSTAKES FOR GEORGIA'S OWN CREDIT UNION. Open only to legal 50 U.S. & D.C. residents who are 18 or older as of 10/1/18. Void in P.R. and where prohibited. Begins at 12:00 AM PT on 10/1/18, and ends at 11:59PM PT on 12/1/18 ("Promotion Period"). TO ENTER: 1) Automatic Entry: An eligible Georgia's Own Credit Union Visa cardholder will automatically receive one (1) Sweepstakes entry for each eligible Visa purchase made using his/her Georgia's Own Credit Union Visa card during the Promotion Period at a participating merchant location in the U.S. 2) To Enter by Mail Without Purchase or Obligation: Hand-print your name, street address, city, state, ZIP code, and daytime and evening telephone numbers (including area code) on plain 3" x 5" paper, and mail it in a #10 envelope with sufficient postage affixed, to: Visa 2018 NFL Sweepstakes, P.O. Box 7765, Melville, NY 11775-7765. Mailed entries must be postmarked between 10/1/18 and 12/1/18, and received by 12/7/18. Enter as often as you wish; however, each mailed entry will count as one (1) entry into the random drawing and must be mailed in a separate postmarked-and-stamped envelope. Mechanical reproductions prohibited. PRIZE: The Ultimate Super Bowl LIII Fan Experience consisting of a 4-day/3-night trip for two (2), to see Super Bowl LIII in Atlanta, GA from 2/1/19 to 2/4/19; including two (2) tickets to Super Bowl LIII, air transportation, ground transportation in Atlanta, GA, hotel accommodations, two (2) tickets to the VIP Tailgate party prior to the game, two (2) tickets to the Super Bowl Experience, Sponsor-specified Visa Super Bowl merchandise (for winner only), and a $250 Visa Prepaid product (for winner only), plus the opportunity for the winner and guest to meet a Sponsor-specified NFL Player (subject to availability) and $6,200 cash (awarded in the form of a check). Total ARV: $20,000. ODDS: Estimated odds of winning are 1 in 3,613,607; however, the actual odds of winning depend upon the total number of eligible entries received. Sweepstakes subject to complete Official Rules, available at https://www.georgiasown.org/pdf/VISA 2018 SUPER BOWL LIII SWEEPSTAKES OFFICIAL RULES.pdf. SPONSOR: Visa U.S.A. Inc., P.O. Box 8999, San Francisco, CA 94128-8999. The NFL Entities have not offered or sponsored this Sweepstakes in any way.

**For qualified members. By skipping your loan payment by one month, you authorize Georgia's Own Credit Union to extend your final loan payment. Finance charges will continue to accrue on your unpaid balance. Your account must be in good standing and have a minimum of 12 consecutive months of payments made to take advantage of this offer. The Credit Union reserves the right to determine if prior subsequent actions may disqualify your account. Should you request a payment holiday, you will be charged a $25.00 processing fee (per loan). A granted payment holiday entitles the member to skip one (1) month's regular payment on the specified loan. The regular payment schedule will resume the month following the elected payment holiday month. Limited to one payment holiday granted per loan per 12 month period, provided your Georgia's Own accounts are in good standing and no payment suspensions have been granted within the 12 months, with a maximum of 4 over the life of each loan. Real Estate, Visa, Cash Now and Day Note Loans excluded. If you have any form of voluntary insurance or warranty coverage in connection with the loan in which you seek to skip a payment, you should ensure your election to skip a payment does not affect your coverage.