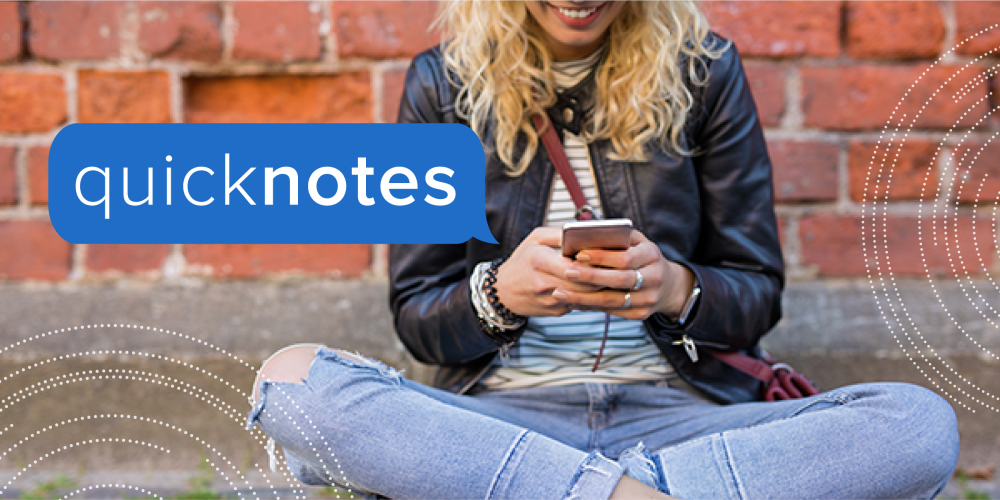 To kick off back-to-school season, I'm excited to announce our 2018 What's Ne[x]t Scholarship winners. Thank you to everyone who submitted applications and a huge congratulations to our winners – we can't wait to see you accomplish what's next. See for yourself what made our three winners stand out by clicking on their names to watch their videos:
I'm happy to report that the Georgia's Own Foundation's Smart Lunch, Smart Kid fundraiser, which wrapped up last month, not only met, but exceeded, our goal with a total of $11,944 raised. Thanks to the generosity of our members and support of our employees, many local children in need had access to lunch while school was out for the summer.

Georgia's Own Foundation and the Georgia's Own Marietta branch are partnering with Destiny's Daughters of Promise to support their efforts of promoting young girls' involvement and interest in STEM. Stay tuned for more information on how you can help and stay up-to-date on all the ways our Foundation is improving what matters by clicking here.

As always, thank you for being one of Georgia's Own.

Sincerely,
Dave Preter

Live it up with our new Georgia's Own Visa Signature® credit card. On top of earning rewards faster by banking 1.25 points* per dollar spent, you'll also enjoy exclusive extras, like Signature Concierge service and premium benefits on travel and more.
Learn More

If you want more out of your checking account, look no further than our Perks+ Checking, powered by BaZing. With Perks+, you'll enjoy all of the features of regular checking, plus perks like local shopping discounts, roadside assistance, and more.**
Learn More
Create a strong password in three quick steps
Odds are, most aspects of your life – personal, professional, financial, or otherwise – are managed online. That's why it's important to protect your information from falling into the wrong hands, and one step to doing just that is creating strong passwords.
One: Length is key. Stop thinking of a password as just one word, but rather multiple words, even a sentence. Don't use common details like birthdays or pet names. For example, start with "hedgehogs are not pineapples", then remove the spaces: "hedgehogsarenotpineapples".
Two: Avoid common words. To beef up your password, try using only the first two letters of each word. Our example then becomes: "hehoarnopi".
Three: Mix it up. It's time to throw in symbols, numbers, and uppercase letters. Using our example, we might end up with: "[email protected]".
Credit Unions for Kids Bowl-A-Thon
Georgia's Own will join other credit unions for the 15th Annual Credit Unions for Kids Bowl-A-Thon benefitting Children's Healthcare of Atlanta, which will be held on Saturday, August 18th. Georgia's Own is proud to be a sponsor of this statewide, credit union employee event. To learn more or to donate, click here.


West Forsyth High School Wrestling
Georgia's Own Credit Union was proud to support the West Forsyth High School wrestling team by participating in their golf tournament in July.

Upcoming Holiday Closings:
All branches and offices will be closed on the following date(s):

Monday, September 3rd
Labor Day


This month's member spotlight is on Rachel B. of Atlanta. Rachel is an Atlanta native and has been a member of Georgia's Own for more than eight years.

What do you like best about Georgia?
You have easy access to big-city life, small-town life, and a variety of nature.

What products and services do you have with Georgia's Own?
I have checking and savings accounts, a mortgage loan, and I used to have an auto loan.

How has Georgia's Own helped you?
Georgia's Own made it easy for me to become a homeowner. Their guidance was invaluable. Honestly, one of my financial goals is to be part of an institution that doesn't surprise me with fees and makes sure my money is always protected, no matter what account it's in. With Georgia's Own, I never worry.

Tell us what you love about being one of Georgia's Own and your story could be featured in an upcoming newsletter! If we share your story, we'll give you a $10 Amazon gift card.
Befriend your budget: Stick to your budget without sticking it to your social life
As the single one of my friend group, I know how hard it can be living the #strongindependentwoman lifestyle while all of my friends are living it up as double-income households. Relationship status aside, it can be tough managing your social life when you're on a budget. Even if you make good money, you may have it earmarked for other financial goals, such as knocking out those pesky student loans or saving for a big vacation and don't want to blow it on social activities. So, how do you balance your budget without becoming a hermit and alienating your friends? Fear not, we've got a few tips to help you out.

Be the first to suggest an activity, not the last.
It's common to fall back on the norm of dining out at restaurants when it seems like there's nothing else to do. If you take it upon yourself to suggest alternatives, you can decide on an activity that fits your budget. Living in a city like Atlanta, there's always something going on that's either cheap or free, so don't be afraid to try something new. Once you offer up a few new and fun ideas, you'll become the go-to planner for your squad, and you won't feel as much pressure to overspend.

Continue Reading
*Georgia's Own credit card points will expire 5 years from the date earned. Points, including any rollover points or points transferred from an existing Georgia's Own credit card, will not expire before May 31, 2023.

**Monthly fee of $5.95 applies.