A Message from our President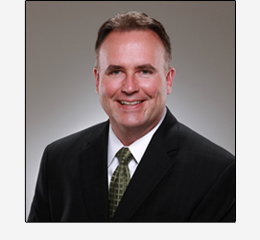 If you are like me, you are probably looking forward to longer days, warmer weather, and the beginning of spring. At Georgia's Own, we are welcoming in spring by finding ways to help our members and save them money. Here are a few exciting things happening this month at the Credit Union.

Need an extra $500? When you move your auto loan from another lender to Georgia's Own, receive 1% of the financed amount — up to $500*. In addition to some extra cash, save time and money with our fast approvals and low rates. Please mention offer code REFI2015 to take advantage of this offer.

The 2015 Georgia's Own Credit Union What's Ne[x]t Scholarship is back. We're once again giving away $15,000 in scholarships to three winners. Applicants must be a Georgia's Own member, 25 and under and attending an accredited institution for the 2015-2016 school year. To find complete guidelines or to apply, please click here.

We are pleased to announce our expanded partnership with Georgia State University by offering the GSU Visa® Credit Card. This GSU branded card is a great way for students, faculty, staff and alumni to show their Panther Pride and support the GSU Alumni Association with each purchase! Visit GSUCreditCard.com for more information.
Tip of the Month
What is a MICR account number and when should it be used?
Your MICR account number (Magnetic Ink Character Recognition), combined with the Georgia's Own routing number (261071438), is the number listed at the bottom of your checks. This account number begins with '7' and would be the primary number you would give when setting up any electronic or online transfers such as for direct deposits, Person-to-Person and Account-to-Account transfers. If you don't have your checkbook handy, you can view this number inside online banking by choosing your checking account from the Dashboard and looking in the 'Account Details' box.
Community Involvement

Georgia's Own is proud to once again sponsor ShamRockin' for a Cure on March 7th at the Verizon Wireless Amphitheatre in Alpharetta. ShamRockin' for a Cure is the definitive "party with a purpose" that is launching a fight against Cystic Fibrosis (CF). This is a special year for the event, as not only will they surpass the $1 million fundraising landmark, but for the first time ever, a cure is in sight. This was something we had to be a part of, and we hope you'll join us in the fight. Be part of the cure and buy your tickets before they sell out. If you can't attend, you can make a donation at any of our Georgia's Own Branch locations or through online banking. To donate via online banking:


Click the Message Center icon on the left panel
Select the Compose tab
Select ShamRockin' Donation as the Subject and the Account you would like debited (only checking, savings and other deposit accounts. We are unable to accept donations via a credit card)
Enter the amount you would like to contribute and hit send! Every dollar helps!

Staff Spotlight

This month's staff spotlight is on Kenneth Johnson, Retail Operations Director of Georgia's Own Credit Union.

Hometown: Wilmington, Delaware

Alma Mater: Goldey-Beacom College

Number of years in the credit union industry: Over 25 years in the banking industry, yet only 8 months in the credit union industry (Georgia's Own)

The most rewarding part of the job: The most rewarding part is working with so many great and diverse people that really care for the community and helping to provide streamlined processes to create a positive experience for both the credit union employee and the members.

Hobbies and interests: I enjoy traveling to Hawaii often, embracing the "aloha spirit," and spending time with all my friends who live there. That is where I plan to call home after retirement.
Spring Break on a Budget
With spring break approaching, now is a great time to plan an inexpensive vacation or staycation for your family. Here are a few tips to keep in mind for your spring break planning.

1. Set your budget. To keep from overspending that may strain your finances, sit down and establish a budget. Also, be sure to set a realistic budget. While that trip to Disney World may be what you have in mind, only do it if it's possible. If it's not in the budget this year, plan ahead for next year and start saving towards it now.

2. Search for special offers. Companies like Groupon or Living Social have getaway deals that just might work for you. Let the Internet be your friend! And who knows, you may find a location that you never thought you would visit.

3. Think about alternate lodging options. Vacation rentals or private homes are great options that may be cheaper than a hotel. Websites like VRBO and HomeAway are great sites to browse for these options. One benefit is that most of these rentals have kitchens which allow you to cook your meals versus going out to an expensive restaurant every meal.

4. Volunteer. Instead of spending money heading out of town, look for ways to volunteer with your family around your community. Not only will you be doing a good deed for others, it will be a special bonding time that you'll be able to share with your family. It's a win-win for all involved!

Sources: U.S. News & World Report