A Message from our President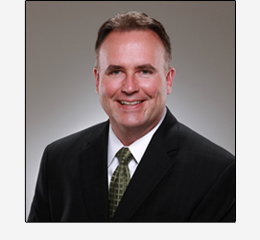 While winter is a time of hibernation, the shorter days and colder weather have not slowed the staff at Georgia's Own down. Here are some of the exciting things happening this month at the Credit Union.

On February 1st, SPC Federal Credit Union became part of Georgia's Own Credit Union. Welcome SPC Federal Credit Union members!

Our Conyers branch has moved. On February 2nd, the Conyers branch relocated to 1861 Highway 138 in Conyers. This new branch has three drive-thru lanes, two 24-hour access ATMs, safe deposit boxes, a coin counter machine and additional offices and teller windows. If you live or work in the Conyers area, we invite you to stop by our new location.

The Best of Gwinnett 2014 Magazine is out and Georgia's Own is honored to be a winner. Georgia's Own was chosen Best of Gwinnett by Gwinnett Magazine readers in the best bank category. The Credit Union was recognized as the best financial institution to guard your earnings.
Tip of the Month
What's the difference between my available and current balance?
Your current balance is the amount of money in your account at the beginning of a business day. This amount does not include any pending deposits or withdrawals.

Your available balance is your current balance minus any pending debit card purchases, automatic drafts, processing checks or other debits from your account.

For example, let's say you had $100 in your checking account and you use your debit card to purchase $85 in groceries. If you were to log in to online banking, you'd see that your current balance was still $100 whereas your available balance was $15. Your available balance is the most accurate representation of the funds you have.

One additional item to note is that any physical checks you have written will not be represented in your current or available balance. Keep that in mind when you are looking at your available balance as, using the previous example, if you wrote a check for $20 to someone and they cash it, it will overdraw your account.
Community Involvement

Georgia's Own is proud to be the title sponsor of Shamrockin' for a Cure benefitting the Cystic Fibrosis Foundation. Come join us to be a part of a true party with a purpose as we eat, drink and cure CF.

March 7, 2015
7:00 p.m. - Midnight
Verizon Wireless Amphitheatre

Last year, the event raised over $300,000 to help in the fight against CF. This year marks the 7th Annual ShamRockin' for a Cure and this year will be a million dollar milestone!

Be part of the cure and buy your ticket before they sellout. If you can't attend, you can make a donation at any of our Georgia's Own branch locations.

Staff Spotlight

This month's staff spotlight is on Curt Goldhill, Community Manager of Georgia's Own Credit Union's Savannah Branch.

Hometown: Pensacola, FL

Alma Mater: Auburn University

Number of years in the credit union industry: 6 months at the Credit Union, 3 years in retail banking, and 8 years in consumer lending

The most rewarding part of the job: Having the support and ability to bring ideas to the table, working with a fantastic group of people, and truly bringing value to our members in what we do every day. I work for an organization whose core is genuine.

Hobbies and interests: I love spending time with my wife, Shari, and our 3 children (Madison, Cole, and Zoey). I am also very passionate about writing and arranging music and playing my piano as often as I can. Lastly, I love to laugh! I learned a long time ago that humor should be infused in our daily lives! The more we laugh, the better we feel, and quite frankly, smiles and laughter defeat the negatives!
Tax Time Tips
Tax time is upon us, many of us will be seeking tax advice. While we always recommend consulting a professional tax advisor, here are a few tips to follow this tax season.

1. Get organized. Being organized can relieve a lot of the stress around tax season. Gather up any information you'll need when filing your taxes: receipts, canceled checks and other documents that support income or deductions you're claiming on your return. Your W-2, 1098 or 1099 forms soon should be in the mail by January 31st. If you do not receive them soon, contact the company sending them.

2. Consider your filing options. Whether you e-file, use a tax filing software program, hand everything over to an accountant, or just fill out the paperwork by hand yourself, make sure you have everything in place for using this option long before the April 15th deadline.

Turbo Tax Discount - If you choose Turbo Tax, save up to $15 on Turbo Tax Federal products as a Georgia's Own member.

3. Keep up to date on tax laws. Dozens of tax breaks were extended for 2014, including deductions for teachers who purchase classroom supplies and higher education deductions. Use the Interactive Tax Assistant available on the IRS website to find answers to your tax questions. In addition, IRS Publication 17 (Your Federal Income Tax) is a comprehensive resource for taxpayers and can be found at irs.gov.

4. Avoid common mistakes. According to CNN Money, these common mistakes can cost you a lot of money down the road: not filing on time, wrong information (including social security number, name, and bank account number), using the wrong filing status, not claiming the correct deductions and making math errors. Even if you are not doing your taxes yourself, it is important to closely review all information.

If you owe money or simply need a financial check-up, the professionals at Georgia's Own Credit Union can help. Call 404.874.1166 (800.533.2062) or stop by any branch to learn about the options available to you.