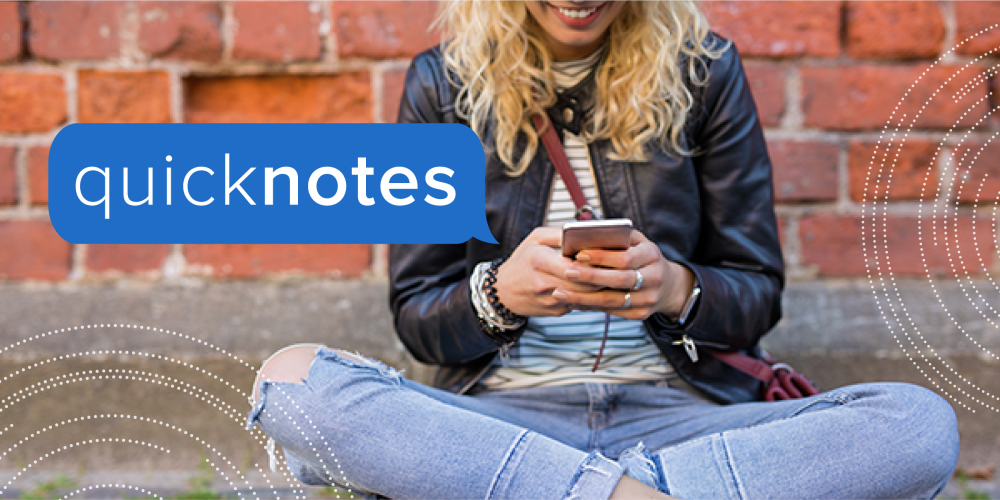 2020 was quite the year for us all—it brought unexpected trials and tribulations, challenges, and hardships. Despite everything we collectively faced, 2020 was monumental. We reconfigured how we did business to remain open and serve members, and we came together as a community.

The Georgia's Own Foundation partnered with Action Ministries and Helping Hands Ending Hunger to raise funds for food-insecure children. Each year, one million children lose access to food resources when school lets out for summer. When schools closed their doors in March and many parents struggled with job security, last year proved to be even more challenging. $62,000 was donated to these organizations to combat this issue. In addition to donating funds, Georgia's Own employees volunteered their time to pack meal boxes for children and families in need.

Our annual golf challenge benefiting L.E.A.D. (Launch, Expose, Advise, Direct), whose mission is to empower inner-city youth through the game of baseball, was held in October. Through yet another successful outing, we donated $80,000 to help meet the needs of L.E.A.D. families who were heavily impacted by the pandemic and strengthened the program for existing Ambassadors.

Small businesses were immensely affected by the pandemic and were in dire need. Georgia's Own helped more than 300 businesses secure $8.5 million in PPP loans and aided them through the loan forgiveness process. The Credit Union also helped more than 120 companies with loan modifications and deferrals. Small businesses are a pillar in our community, and they needed our support more than ever. And, the Georgia's Own Foundation partnered with the City of Atlanta to support city contract workers affected by the pandemic. More than 700 contract workers altogether received $1.5 million in grants, providing much-needed financial relief.

On Veteran's Day, we delivered 400 kits filled with cleaning supplies and notes of encouragement to support local veterans—all prepared by our dedicated employees. The staff and residents of 90 Works in Albany and the Veteran's Empowerment Organization in Atlanta were blown away by the gesture of love and generosity, especially during a critical time.

None of these accomplishments would have been possible without our members, and for that, I am truly appreciative. I hope you're as excited as I am to see what 2021 holds for the Credit Union.

As always, thank you for being one of Georgia's Own. I wish you and your family a happy and prosperous New Year.

Sincerely,
Dave Preter

Want to know what it's like to fuel your vehicle for free? We could make it happen. Georgia's Own and Carfinder are giving one lucky member the chance to have their gas paid for an entire year. Through December 31st, use Georgia's Own Carfinder and finance your vehicle through Georgia's Own, and you'll be automatically entered for a chance to win free gas for a year.*


Learn More

If you're a business owner or thinking of starting your own business, it's crucial to find the right products and services for your needs. As a member of Georgia's Own, you have access to our full suite of business services, including savings and money market accounts, cash management solutions, loans, and more. Plus, stay on top of your daily transactions with our variety of business checking accounts.
Learn More
Get back on track after the holidays
The post-holiday blues are real, and it's hard to focus at work after a month of endless celebrations. Settling back into a routine can be difficult—we're facing reality and the anxiety of yet another full year ahead of us. Despite everything, it's possible to beat the post-holiday blues. Here are a few ways to dispel those feelings:
Talk to someone verbally. Think about someone you enjoy speaking to or being around, pick up the phone, and call them. Ask about the best part of their holiday or what they did for fun.
Get out of the house. Being outside is an instant relief from being cooped up inside. Go for a quick walk, or if you need to go to the store, try to park a little further from the entrance.
Look forward. 2020 was a rough year. Instead of ruminating on everything negative that happened last year, try to focus on the new year, what you want to accomplish, and bring that to fruition.
Children's Healthcare of Atlanta
With more than 400 children spending their holidays in the hospital at Children's Healthcare of Atlanta (CHOA), Georgia's Own members and employees stepped up to ensure these children and their families had a memorable and happy holiday. Between member donations and a match from the Foundation, $10,000 was donated to Children's Healthcare to help families receive advanced and affordable healthcare. Employees also donated 85 gifts to an angel tree for CHOA. We're thrilled we could brighten their spirits and provide joy during their time of need.

A Better Way Ministries
Georgia's Own donated $500 to A Better Way Ministries' annual golf tournament held in March. A Better Way Ministries is dedicated to helping men empower themselves and overcome their addictions and daily struggles through discipleship. Their ultimate goal is to aid men in their spiritual, mental, physical, emotional, and societal transformation.

Holiday Closings
All branches and offices will be closed
on the following date(s):

Monday, January 18th
Martin Luther King Jr. Day


This month's member spotlight is on Phillip W. of Savannah, who has been a member of Georgia's Own for 35 years.

What do you like best about Georgia?
There are dozens of things I like about living in Georgia—however, my favorite things about Georgia are the nature and trails, plus springtime. I also love being near my family and friends.

What products and services do you have with Georgia's Own?
I have a savings account and a credit card.

How has Georgia's Own helped you?
Georgia's Own has helped me immensely. My personal financial specialist at the Savannah branch is fantastic—he is friendly, professional, and welcoming. You never get a second chance to make a first impression, and he made an outstanding one. He also helped me improve my credit score. Thank you, Georgia's Own!


Tell us what you love about being one of Georgia's Own and your story could be featured in an upcoming newsletter! If we share your story, we'll give you a $10 Amazon gift card.




Selling your stuff: a quick guide to the online marketplace
We all have too much stuff: whether it's that pair of jeans from high school that are taking up space in the bottom of your drawer, or the giant kitchen mixer that you don't use but just can't bring yourself to throw away, we all have those one or two or fifty items that need to find a new home. If you think your items are worth something, you might try selling them online, through websites and apps that are designed to help you make your trash someone else's treasure.

Where to sell

There is no shortage of options when it comes to places you can sell your items. But you want to make sure that you are selling through a site or service that has a reliable reputation and makes it easy for you to sell your items.
Continue Reading
*In connection with this car sale there is no warranty, guarantee, or indemnity on the part of this Credit Union either expressed or implied. Promotional period begins January 1, 2021 and ends December 31, 2021. NO PURCHASE NECESSARY. Must be 18 years of age or older to participate. Each time you use Georgia's Own Credit Union's Carfinder Service and finance your vehicle with Georgia's Own during the promotional period, you'll be automatically entered for a chance to win free gas for a year in the form of a $2,600 fuel gift card. For complete sweepstakes rules, please click here. Additional terms and conditions will apply.