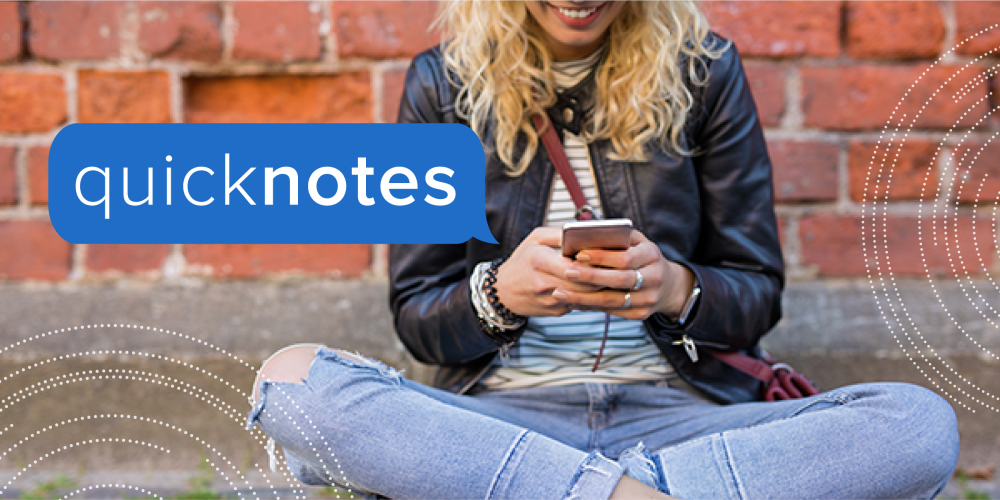 Thanks to the support of our members, 2017 was another outstanding year for the Credit Union, and although we're only one month into 2018, it's clear this year will be another milestone year.

Our focus has always been people helping people, and this year is no exception. In conjunction with the Georgia's Own Foundation, we will be holding a luggage drive to raise funds to donate 50 duffle bags and 50 teddy bears to our friends at Jesse's House, an organization that provides emergency and long-term shelter for adolescent girls who have been exposed to unsafe environments. Between February 12th and 28th, members can donate money in person at our Cumming branch or online at georgiasownfoundation.org by clicking the 'Donate' button, then selecting the 'Jesse's House' option from the drop-down menu.

As part of our ongoing work with Action Ministries, Georgia's Own employees will be preparing and serving lunch at the Women's Kitchen on February 13th. Through the Women's Kitchen, Action Ministries is able to provide 20,000 meals per year to women and children in need.

As always, thank you for being one of Georgia's Own.

Sincerely,
Dave Preter

Holiday shopping hangover won't disappear? With our Platinum Visa®, you can lose your balance with rates as low as 3.99% APR* through December 31st on balance transfers made between January 1st and March 31st. After the promotional period, a standard variable rate of 11.24 - 18.24% will apply.
Learn More

Mapping out your next move? Whether you're tired of renting and ready to buy or upgrading from a starter home, Georgia's Own Credit Union has a mortgage that's just right for your needs and your budget. We offer up to 97% financing for first-timers to jumbo loans for big dreamers, and plenty in between.
Learn More
Plan for the unexpected with an emergency fund
An emergency fund is one of the building blocks to a strong financial foundation. If you were hit with an unexpected $1,000 expense, such as a medical bill, would you be able to pay for it without going into debt? If not, you're not alone – only 39% of Americans admit they could cover a surprise $1,000 expense with their savings.

The key to building an emergency fund is to start small. Having $500 or $1,000 saved up to cover a car repair or vet bill is better than nothing, but it's best to have at least enough to cover three to six months of living expenses. A savings account is usually the best bet because you can access your cash easier and quicker. It's also smart to keep your emergency fund separate from other accounts so you're not tempted to dip into it – after all, it's for emergencies, not for when you feel the need to treat yourself after a hard week.

Check out our blog for more tips on how to build your emergency fund.
Right to Hike
The Credit Union supported Right to Hike with $10,000 as the presenting sponsor of the 10th Annual Ella's Run.

North Metro FOP
The Credit Union continued its support of the Back to School and Christmas programs for the North Metro Fraternal Order of Police by donating $200.

Save up to $15 on TurboTax!
As a Georgia's Own member, you can save up to $15 on TurboTax®. You'll get your taxes done right and your biggest possible refund — plus a chance to win $25,000! To be automatically entered to win, just try TurboTax Online for FREE (and provide your email address) by February 15th**.

Holiday Closings
All branches and offices will be closed on the following date(s):

Monday, February 19th
Presidents' Day



This month's member spotlight is on Clyde Prestage of Fayetteville. Clyde is a Georgia native and has been a member of Georgia's Own for more than 47 years.

What do you like best about Georgia?
I was born here; Georgia is my home.

What products and services do you have with Georgia's Own?
I have checking and savings accounts, auto loans, and a Visa credit card.

How has Georgia's Own helped you?
Over the years, Georgia's Own has helped me reach my financial goals by helping me save money.

Tell us what you love about being one of Georgia's Own and your story could be featured in an upcoming newsletter! Simply download and fill out this form, then email it to us at

[email protected]

If we share your story, we'll give you a $10 Amazon gift card.

7 Smart Ways to Improve Your Credit Score
Your credit score is likely the most critical, unbiased representation of your financial life, past and present. Apply for a car loan, a mortgage, or a credit card, and the credit bureau sums you up in one unprejudiced number that can make or break you. Heck, you might even get a cheaper auto insurance rate based on your credit score.

It defines your creditworthiness, your ability to manage your finances and how you handle the responsibilities that come with it. There are no opinions, explanations, or excuses. Your credit score doesn't care that the check got lost in the mail, you were on vacation, you thought your spouse paid it, or that you ran out of stamps and didn't have internet access. Make sure your score tells the story you want people to know, and if it doesn't, improve my credit score would be a fantastic New Year's resolution.

What's your score?

If you don't know your credit score, it's important—and easy— to find out. Consumers are eligible for one free credit report from each of the three major credit bureaus per year. (Bonus – if you're a Georgia resident, you can get two additional free copies from each credit reporting agency per year.) Simply visit the federally authorized site, annualcreditreport.com, to request your free copies. Review them in detail and dispute any inaccuracies. Yes, the credit agencies make mistakes so be sure you're not taking the heat for someone else's mishandling.
Continue Reading
*For qualified members. Promotional APR for balance transfers is 3.99%-15.24% based on your current APR. Please ask a loan officer for details on how your promotional rate is determined. GSU and secured cards excluded. Promotional rate valid through December 31, 2018 on transfers made between January 1, 2018 and March 31, 2018. After that, your APR for transfers will revert to your standard variable APR of 11.24-14.24% for VISA Platinum; 13.24-18.24% for VISA Classic; 11.24-18.24% for VISA Classic Secured; and 14.24% for Student VISA based on your creditworthiness. APR will vary based on Prime Rate. Penalty APR is 19.24%. Balance transfer fee - 3% of the balance transfer or $10 minimum. Cash advance fee - 3% of advance amount. Foreign transaction fee - 2% of each multiple currency transaction. We will not process any balance transfer requests that are from any account or loan issued by Georgia's Own. To benefit from a grace period and avoid additional interest on purchases, you must pay your balance in full by payment due date. This includes any promotional balance transfers.

**Limited time offer for TurboTax 2017. Terms, conditions, features, availability, pricing, fees, service and support options subject to change without notice. Intuit, TurboTax and TurboTax Online, among others, are registered trademarks and/or service marks of Intuit Inc. in the United States and other countries. TurboTax $25,000 Sweepstakes. NO PURCHASE OR FINANCIAL DISCLOSURE NECESSARY. Open to legal residents of the 50 United States or the District of Columbia, 18 years of age or older at time of entry, who are customers of participating Financial Institutions or employees of participating businesses. Void in Puerto Rico and where prohibited by law. Sweepstakes ends 2/15/18. Subject to complete Official Rules and all applicable federal, state and local laws. For Official rules including participating Financial Institutions and businesses, odds of winning, alternate method of entry, and prize descriptions, visit http://turbotax.intuit.com/go/sweepstakesrules. PRIZES: 1 Grand Prize: A check for $25,000. Retail value, $25,000. 12 First Prizes: A check for $1,000. Retail value, $1,000 each. Maximum retail value of all prizes is $37,000. The odds of winning a prize depend upon the total number of eligible entries received by the end of the Promotion Period. SPONSOR: Intuit Inc., 7535 Torrey Santa Fe Rd, SDG-2A-03-22E, San Diego, CA, 92129.