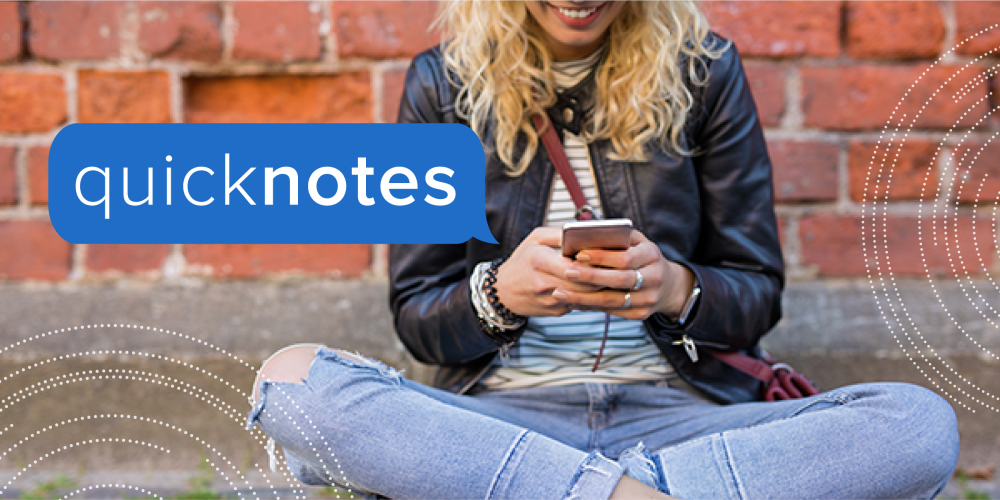 It's the most wonderful time of the year, and the holiday season is in full swing. As we celebrate everything merry and bright, we also celebrate you. From our Georgia's Own family to yours, we thank you for your continued membership with the Credit Union. We value every one of you and cannot express our gratitude enough for your ongoing support.

In October, Georgia's Own employees came together for a day of giving for our annual Georgia's Own Day. This year's theme was sustainability, which allowed us to focus on organizations that beautify and bring our communities together. The Credit Union and Georgia's Own Foundation donated $30,600, plus 738 volunteer hours, to the following organizations: Trees Atlanta, Park Pride, Camp Twin Lakes, the Eastman-Dodge County Recreation Department, and the Tatemville Community Center.

As a reminder, please be aware of our holiday closings. All locations will be closed Monday, December 26th for Christmas Day. Additionally, all branches will be closed Monday, January 2nd for New Year's Day. You can access your accounts 24/7 via TeleTalk, online and mobile banking, or at our 110,000+ surcharge-free ATMs.

We have been working diligently over the past year to make Georgia's Own the best it can be, and our loyal members and employees make that possible. We will continue our hard work in 2023 and look forward to serving you in the New Year.

Happy Holidays,
Dave Preter

It's a great feeling to know your money is safe and growing—especially in today's market. A CD from Georgia's Own is the perfect way to keep your hard-earned cash secure for a set period while earning the most from your money. You'll also enjoy 3.75% APY on 13-month CDs opened through December 31st!* ($5,000 minimum)
Learn More

Save more, earn more with a Georgia's Own Money Market account! Get a higher rate of return compared to a traditional savings account and watch your money grow. Plus, open a Money Market account now through December 31st, and you can earn up to 2.00% APY!** ($2,500 minimum to earn dividends)
Learn More
'Tis the season for holiday scams
Santa's coming to town…and so are the fraudsters. Taking care of your shopping online? Watch out for copycat websites and phishing emails. Look for any misspellings in URLs or web addresses, and never provide any personal or payment data if you can't verify the website or email's legitimacy. Feeling generous this holiday season? Be wary of fake charities. Before you donate, check Charity Watch to see if the organization is listed. Protect your finances and cheer this holiday season, and stay vigilant.
Walk to End Alzheimer's
The Southwest region sponsored the 2022 Walk to End Alzheimer's for $2,500. This annual event works to further the care, support, and research efforts of the Alzheimer's Association. Their ultimate goal is a world without Alzheimer's and other dementia.

American Cancer Society
The Credit Union partnered with the American Cancer Society in October during Breast Cancer Awareness Month to feature seven breast cancer survivors on the Georgia's Own sign and donating $3,500 to their Making Strides for Breast Cancer campaign. The Making Strides movement raises funds to support breast cancer patients, survivors, and caregivers through their journey.

Holiday Closings
All branches and offices will be closed
on the following date(s):

Monday, December 26th
Christmas Day

Monday, January 2nd
New Year's Day

This month's member spotlight is on Lequize G. of Jonesboro, who has been a member of Georgia's Own for five years.

What do you like best about Georgia?
I love everything about Georgia. I was born and raised here, and I'm a proud Georgia peach. From the food and culture, everything is incredible.

What products and services do you have with Georgia's Own?
I have a checking account, savings account, and an auto loan.

How has Georgia's Own helped you?
Georgia's Own has helped me achieve my goal of owning a car at an incredible rate I could afford. It's my first new car, and I love it. I am so happy and grateful for the service I've received from Georgia's Own.

Tell us what you love about being one of Georgia's Own and your story could be featured in an upcoming newsletter! If we share your story, we'll give you a $10 Amazon gift card.



What is a Money Market account and is it right for you?
As we head into the end of the year, many people are looking for ways to build up their savings. Whether it's for holiday vacations or a down payment on a house or car, one way to achieve savings goals is through investments like a Money Market account.

Investing can be intimidating though, and with so many options, it may be hard to know what is best for you. Moreover, the complexities of the financial markets can make investing seem scary enough to leave you pilfering your piggy bank instead.

Don't smash that piggy just yet, though. If you've been looking for new ways to save for short-term goals, you may want to consider a Money Market account. But what exactly are they and are they right for your goals? Let's dive in.

What is a Money Market account?

A Money Market account (MMA) is a savings account that often includes check-writing and debit card privileges. This may be helpful in an emergency, as you may access funds more easily than with traditional savings accounts. Additionally, most MMAs pay a higher interest rate than regular savings accounts, earning you more money the longer it collects interest.
Continue Reading
*APY = Annual Percentage Yield. 13-month CD offer valid November 1, 2022 through December 31, 2022. Offer may be withdrawn without notice. The minimum opening deposit required to earn the advertised APY is $5,000 and cannot exceed $250,000. Penalty applies for early withdrawal. Fees may reduce earnings on an account. 13-month CD will renew into a 1-Year Interest Monthly Certificate. Offer not available on business deposits.
**APY = Annual Percentage Yield. Effective on Money Market accounts opened beginning November 1, 2022. Minimum deposit to open a Money Market account and earn dividends is $2,500. $10 per month Service Charge applies when balance falls below $2,500. Excess Withdrawal Fee: $10 per item if more than six (6) withdrawals per month. Rates are variable and are subject to change without notice. Fees may reduce earnings. Balance Requirements by Tier – Current Dividend Rate/APY: $2,500 to $9,999.99 – 0.50%/0.50%, $10,000 to $24,999.99 – 0.60%/0.60%, $25,000 to $49,999.99 – 0.70%/0.70%, $50,000 to $99,999.99 – 0.80%/0.80%, and all tiers $100,000 and above – 2.00%/2.00% APY. Offer not available on business deposits.