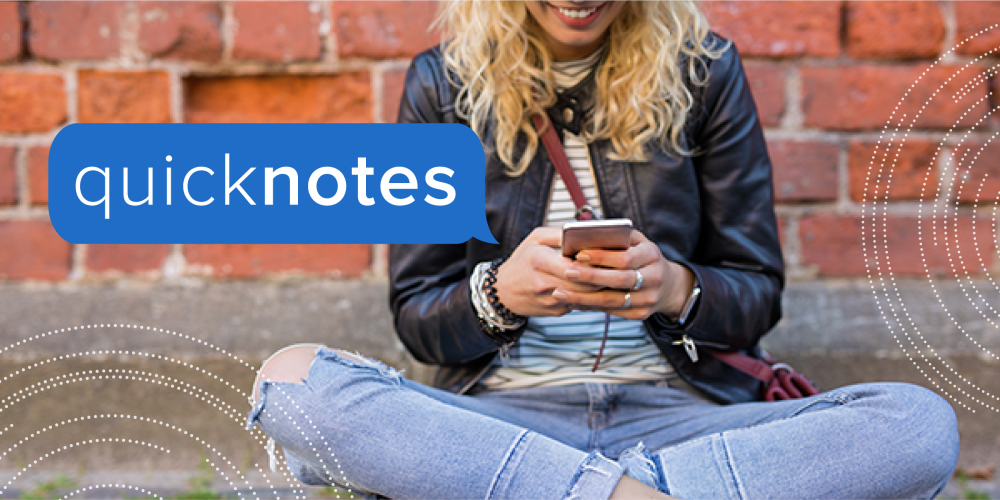 Summer is right around the corner, and for most people that means more family vacations, more time outdoors, and far less traffic. However, for one million children in Georgia alone, summer brings with it the uncertainty of not knowing where their next meal is coming from. Starting in June, the Georgia's Own Foundation will once again partner with Action Ministries to help tackle summer food insecurity. The Smart Lunch, Smart Kid program ensures that these children have access to meals when school is out for the summer, and thanks to thousands of volunteers and donors, Smart Lunch, Smart Kid is able to take food to children in their neighborhoods, which removes the barrier of lack of transportation many of them face. Stay tuned for more details on how you can contribute to Smart Lunch, Smart Kid, or learn more here.

In addition to Smart Lunch, Smart Kid, Georgia's Own will be helping out our communities in other ways. On May 12th, we will be hosting our annual Shred Day (more details below under 'What's Happening') and will include a street clean-up. We're also joining the Georgia Optometric Association for its annual Opening Eyes event, which provides free eye assessments to athletes participating in the Georgia Special Olympics Summer Games, May 18th – 20th.

As a reminder, we're still accepting applications for our What's Ne[x]t Scholarship through May 31st. The Credit Union will be awarding three students a total of $15,000 in scholarships. If you're college-bound, already attending, or know a deserving student who would be interested, check out our website for full details on how to enter.

As always, thank you for being one of Georgia's Own.

Sincerely,
Dave Preter

Choose Georgia's Own for your mortgage needs and own your dream for little to no money down. We offer up to 100% financing, a variety of loan options to fit your needs, and a free Home Buying Assistance Program, which gives you 20% cash back on the agent's commission and more.
Learn More

Stop stressing over student loan debt – refinance and consolidate your private and federal student loans into one convenient monthly payment. You'll get competitive rates and flexible terms, plus you don't have to worry about being penalized for paying off your loan early.
Learn More
Love saving money? We've got you covered.
In case you're out of the loop, #MemberAppreciationMonday is all about our members (yeah, we're talking about you!). On the first Monday of every month, we deliver a fresh deal directly to your inbox, just as a way to say thanks for being one of Georgia's Own.

Are you a little delete-happy when it comes to checking emails? Don't worry, we've been there. You can always check out our website for the most up-to-date deals, plus you'll find our ongoing discounts there, too, so you'll never miss a chance to save money on fun things to do around the metro area.

What's in store for this month? Guess you'll just have to wait until Monday…good thing that's only a few more days away, right?
Shred Day
Join us for Shred Day on May 12th from 9am – 12pm at our Alpharetta branch, located at 5825 Windward Pkwy. Securely dispose of your personal documents (up to 3 bags/boxes per vehicle) for free! Enjoy refreshments, giveaways, and balloon art for the kiddos (of all ages)!

GO Financial Education
Stumbling over your personal finances? We're here to help! Our new GO Financial Education video series is designed to give you that steady financial footing you need with information that's quick and easy to understand. Check it out!

Holiday Closings
All branches and offices will be closed
on the following date(s):

Monday, May 28th
Memorial Day




This month's member spotlight is on Stephen S. of Alpharetta. Stephen is originally from Wauconda, Illinois, and has been a member of Georgia's Own for 11 years.

What do you like best about Georgia?
My favorite thing about living in Georgia is the weather.

What products and services do you have with Georgia's Own?
I have a mortgage loan and savings, checking, and money market accounts with Georgia's Own.

How has Georgia's Own helped you?
As a member of Georgia's Own, I have the confidence that as a credit union they're not overcharging fees for their services.

Tell us what you love about being one of Georgia's Own and your story could be featured in an upcoming newsletter! If we share your story, we'll give you a $10 Amazon gift card.
Parents: Should you borrow for your child's college education?
Congratulations! Your son or daughter was accepted into his or her top-choice university. You have an extra $175,000 lying around, right?

Your offspring's education may cost that much or even more, now that the average cost of attending a private school has topped $42,000 a year, according to the College Board. If you can't cover the whole bill with scholarships and savings, you may be tempted to borrow.

But should you? Ask yourself these questions:

How secure is your retirement?
Parents struggle with whether to put their child's needs before their own. If you've followed the financial industry's advice and prioritized your own retirement savings, you may not have been able to save much for college. Talk to a financial advisor about your retirement planning. This will help you decide whether you can handle education loans.

What's your current debt level?
Are you still paying off your own education? If so, you wouldn't be the only one. Many people are still chipping away at their college loans well into their careers, even as their own children near adulthood. Taking on more education debt may not be advisable if you haven't eliminated your own.


Continue Reading