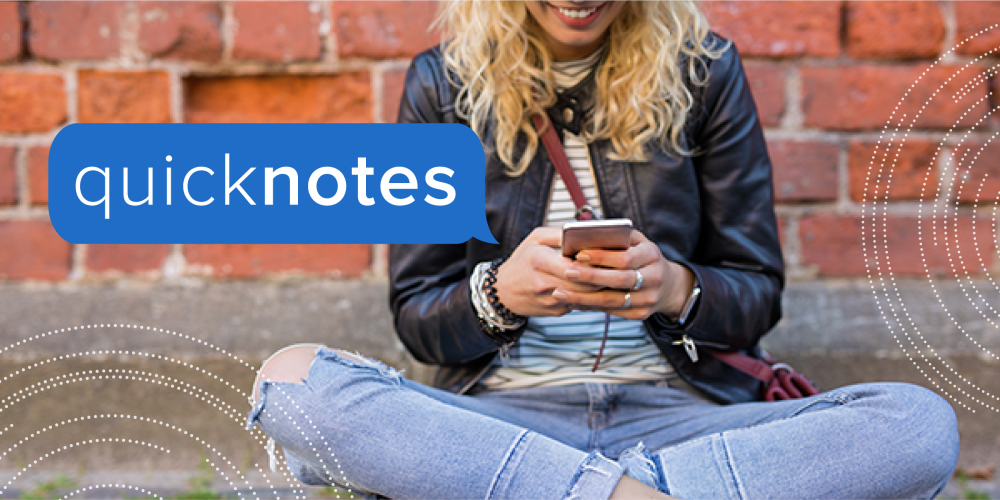 It's hard to believe that summer is winding down and back-to-school season is here. From the never-ending school supply lists and open houses to getting back into a routine, this time of year is busier than ever—especially as we return to a normal state.

As you tackle your back-to-school shopping, please consider making the Georgia's Own Foundation, the charitable arm of the Credit Union, your chosen charity through AmazonSmile. For every qualifying purchase, Amazon will donate 0.5% back to the Foundation, which—as you can imagine—adds up quickly and helps the Foundation sustain its work in the community. This is a free program through Amazon, so you will be helping the Foundation by shopping as you normally would. To get started, click here and select Georgia's Own Foundation, Inc. from the list of charities.

The Credit Union for Kids Bowl-a-Thon is back for 2021, and I'm excited to announce our participation once again. This annual event brings local credit unions together to raise money for Children's Miracle Network and Children's Healthcare of Atlanta. We are thrilled to take part in a fun-filled day while fundraising for a wonderful cause.

As always, we appreciate your membership and thank you for being one of Georgia's Own.

Sincerely,
Dave Preter

Back-to-school season is here, and we know those school supply lists can be overwhelming. Make the most of your purchases with a Georgia's Own Visa® contactless credit card and take advantage of fantastic features, including no annual fees and low rates. And, when you open a new Visa Signature®, Platinum, or Student Visa, you could earn up to $150.*
Learn More

Cash in on your home's equity with a home equity loan from Georgia's Own. Our ReadiEquity Line of Credit offers easy access to funds, so you can tackle those home repairs or renovations, consolidate bills, and more. Plus, enjoy competitive rates as low as 4.00% APR** and lines of credit up to $300,000.***



Learn More
Don't forget—you have free access to financial education tools!
We want you to make the right choices when it comes to your money—and we offer free, interactive resources to help. Explore dozens of topics to help with your financial decisions, from money basics and owning a home to investing in your future and retirement. We even provide tools for small businesses! Create your free personalized playlist today with
ACHIEVE
from Georgia's Own.
Smart Lunch, Smart Kid
Each year, more than one million children across Georgia lose access to lunch when school lets out for the summer, and HOPE Atlanta's Smart Lunch, Smart Kid (SLSK) program seeks to close that hunger gap. A $5 donation feeds a child lunch for two days and is delivered directly to the neighborhoods in need—avoiding the transportation barrier. Thanks to Credit Union members and employees, the Foundation raised just over $7,500 for the SLSK program and made a total donation of $12,500.

Packing Snack Bags
To help HOPE Atlanta in its quest to bridge the hunger gap, Credit Union employees volunteered to pack snack bags for Smart Lunch, Smart Kid (SLSK). Volunteers met at the Perimeter branch and packed more than 500 snack bags. Bags were distributed to children who benefit from the SLSK program in the Fulton and DeKalb County areas.





This month's member spotlight is on Jenny M. of Atlanta, who has been a member of Georgia's Own for 26 years.

What do you like best about Georgia?
I like everything about living in Georgia. I love Atlanta, the people who live here, and the diversity of not only the city but the state as well.

What products and services do you have with Georgia's Own?
I have a checking account, a savings account, and a credit card.

How has Georgia's Own helped you?
Georgia's Own has been so good to me—I feel like I have the security of a large, commercial bank and receive the service of a small-town, local bank. Whenever I speak with Member Services, I'm treated as if the employees know me personally, and my experiences are always pleasant.

Tell us what you love about being one of Georgia's Own and your story could be featured in an upcoming newsletter! If we share your story, we'll give you a $10 Amazon gift card.
Back-to-school shopping: Five tips to save big
Shopping for school supplies can seem daunting. Between the varieties of notebooks, pens, pencils, folders, and more, the choices are overwhelming—and expensive. Let's face it—no one wants to spend $40 on notebooks that will more than likely be thrown away in nine months. But, there are more ways to save on supplies besides your typical coupons. Try these tips to make your back-to-school shopping a breeze.

Find what you already own

Before venturing out to partake in the craziness of back-to-school shopping, look around your home for what you already own. If you already have hundreds of pens, pencils, markers, or crayons, there's no need to purchase more when you have plenty at your disposal.
Continue Reading
*Promotional period begins April 1, 2021 and ends December 31, 2021. Open a new Georgia's Own Visa Signature® card and spend $1,500 in the first three months of account opening and earn 19,500 points, which can be redeemed for $150 in cash back. Open a new Georgia's Own Visa® Platinum card and spend $1,000 in the first three months to receive 13,000 points, which can be redeemed for $100 in cash back. Points will be applied within two billing cycles if the account is in good standing. Offer may be withdrawn without notice.
**Rates as low as 4.00% APR. Rates are variable and subject to change. Your Annual Percentage Rate (APR) may differ from the one shown and will be based on your credit worthiness and loan to value. Rate may not exceed 18% at any time. Property and/or flood insurance may be required. Terms, rates, and conditions are subject to change without notice.
***Maximum loan amount is $250,000 for CLTV above 80%, but not exceeding 95% with mortgage insurance approval. Maximum loan amount is $300,000 if CLTV is 80% or less. Investment and rental properties cannot be vacant.