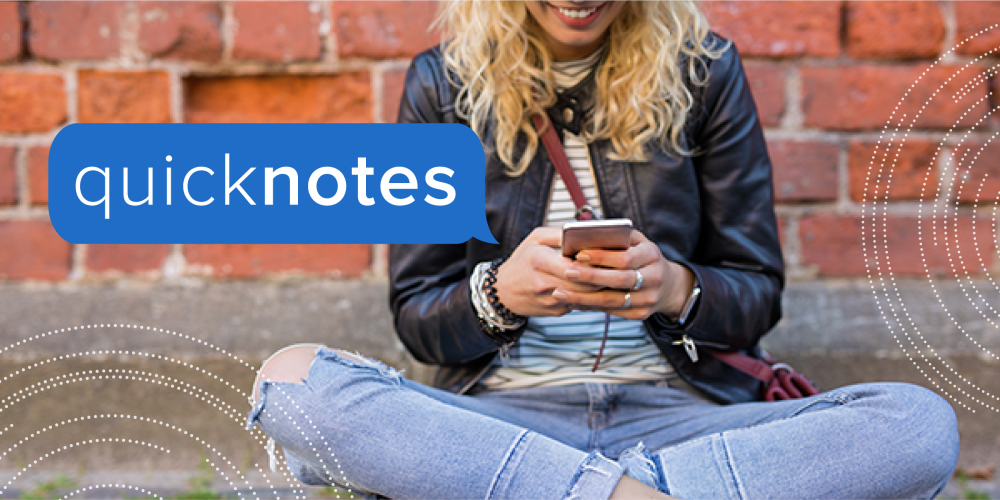 For 85 years, we've always been there for our members—through good times and bad. While these last few weeks have been especially challenging, Georgia's Own remains committed to helping our members with all of their financial transactions. We've modified the way we do business to remain fully open, while taking every necessary precaution to keep our staff and members safe. Because we're federally insured by the NCUA, you also have the peace of mind that your money is safe. Your deposits are insured up to $250,000 with IRAs insured separately up to $250,000.

In keeping with our mission of Banking on Purpose, here are a few things that Georgia's Own is doing to help our members and the communities we serve…

We've made changes to our payment holiday program to better help our members and have a low-rate emergency relief loan available. Whether you're in need of assistance with your consumer loan, Visa® credit card, small business loan, or are just concerned about your financial picture in general, please reach out to us. For members who may not need help, but still want financial advice, programs like wealth management, private banking, and free financial education are available.

It's April 1st, which means that it's time for our annual Georgia's Own Foundation What's Ne[x]t Scholarship. We're excited to continue giving back to our younger members—we'll be giving away $8,000, $5,000, and $2,000 in scholarships, totaling $15,000. College-bound members and current college students are encouraged to apply—just submit a short, five-minute video highlighting your goals, ambitions, and what's next for you. The deadline to apply is April 30th. Visit our website for more information.

Georgia's Own and the Georgia's Own Foundation are helping in our communities to support at-risk students who depend on free and reduced lunches to support their nutrition. When school isn't in session, they lose access to these important meals, and during this extended school closure they are especially vulnerable. The Foundation partnered with Action Ministries to combat this issue in Atlanta, matching all donations made between March 23rd-27th up to $10,000. Thanks to the incredible generosity of our members, staff, and the community, we were able to make a grand total contribution of $21,242.52 to help connect children to food in these uncertain times. The Credit Union also donated more than 3,300 meal gift cards to schools in our Southwest region that have been especially impacted by the closures.

Thank you for your patience during these trying times, and thank you for choosing Georgia's Own,

Sincerely,
Dave Preter

Looking for a safe, secure place to put your money, all while earning more interest than a traditional savings account? A Georgia's Own Money Market account may be for you. Our Money Market account offers competitive rates and easy access to funds. Earn on the cash you set aside—the more you save, the more you earn.
Learn More

Now, more than ever, it's important to save money. And, when it comes to your car loan, finding the right loan is essential. At Georgia's Own, we're here to help. When you refinance your auto loan with Georgia's Own, you can save big. We offer low rates and flexible payment terms, so you can maximize your savings and minimize your hassles.

Learn More
Did you know about our digital services?
Digital services, like online banking and bill pay, are available 24/7 from the comfort of your couch. Find the Georgia's Own app on the App Store and Google Play, and you can bank without even leaving your home. All of our loan applications are available online, too. As always, our Member Services team is available to help. Call them at 800.533.2062 (M-F, 8am-6pm & Sat, 9am-1pm).
East Jackson Elementary School
Georgia's Own supported a local elementary school by donating $700 to help Noah, a fifth-grade student, fulfill his dream for East Jackson Elementary to have a gaga ball pit at its playground. Gaga ball is a dodgeball-like game played in a hexagonal court. Noah submitted his idea at the Difference Makers Fair and convinced his principal that it was a good addition to the school. After receiving approval, he reached out to a local high school's construction class teacher to ask if he and his students could build the pit, and then searched for funds.

National Credit Union Youth Month
April is National Credit Union Youth Month, which encourages kids to develop healthy saving habits by making savings fun and exciting. "Money Magic! Share, Spend and Save at Your Credit Union" is the official theme for this year's National Credit Union Youth Month. In celebration, Georgia's Own members, age 13 and younger, who tell us how they save will receive a special gift—we can't wait to hear the responses. Submissions are online only and must be received by April 30th.






This month's member spotlight is on Tabatha J. of Alpharetta. Tabatha is originally from Dahlonega and has been a member of Georgia's Own for 13 years.

What do you like best about Georgia?
I grew up in Dahlonega. It's a beautiful city with picturesque landscapes and friendly people. Georgia has so many amazing places to visit, and there are many kind people with great hearts that live here. I am proud to be a Georgia peach!

What products and services do you have with Georgia's Own?
I have a checking and savings account, credit card, and car loan.

How has Georgia's Own helped you?
Georgia's Own has been instrumental in helping me achieve my financial goals. It was a personal loan from Georgia's Own that helped me launch my first children's book. I am now on my second book and speak across the nation and do book signings. Thank you Georgia's Own for helping me get started!

Tell us what you love about being one of Georgia's Own and your story could be featured in an upcoming newsletter! If we share your story, we'll give you a $10 Amazon gift card.

5 things to do at home while practicing social distancing
With more people working from home, as well as students completing online school, social distancing has become the new norm. More than ever, it's critical to stay home as much as possible—however, staying home all day can take a toll on your mind and body. Looking for something besides Netflix to keep you and your family busy? Here are five ways to pass the time while practicing social distancing:

Go on a virtual tour

With the temporary closing of many museums, zoos, and aquariums, some establishments are offering free virtual tours, so you can experience everything without leaving your home.
Continue Reading
*Rebate, if applicable, is given back at time of financing and is equal to 1% of the loan amount rounded up to the nearest $5. Maximum rebate is $250 per loan. Rebate offers limited to vehicle loans equal to or greater than $15,000. Offer valid from April 1, 2020 through April 30, 2020 when you refinance an automobile from another financial institution. Offer subject to change at any time. Lowering payments could utilize extending the term of the loan. Subject to credit approval and conditions. Proof of current loan payment from your financial institution is required. Excludes existing loans with 0% APR. The rate you receive will be based on creditworthiness, vehicle age and term of loan. May not be combined with any other offer and does not apply to refinancing Georgia's Own Credit Union loans.