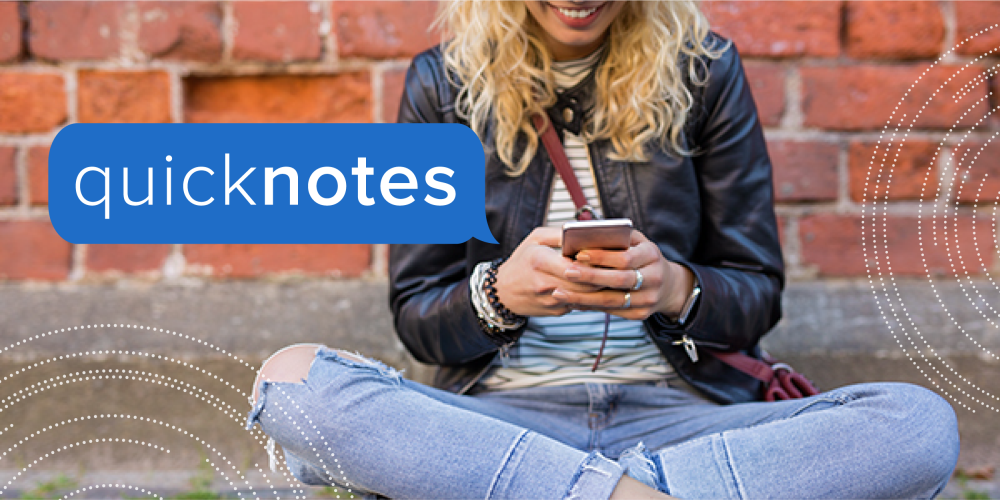 As the Thanksgiving holiday nears, we are reminded of the importance of gratitude. Georgia's Own would like to thank our dedicated staff, loyal membership, and the supportive community we serve daily. Thanksgiving is also a time to reflect on the great accomplishments we've achieved this year and reminds us to keep a positive outlook on the future ahead.

Each year, we hold our all-employee event, Georgia's Own Day. During the month of November, we gather together and celebrate the Credit Union's successes and share our vision and plans to move the Credit Union forward. We also use Georgia's Own Day as a way to give back to others, and this year our employees will be building bikes, which will then be donated to kids from military families.

Recently, the Georgia's Own Foundation hosted its 11th Annual Georgia's Own Golf Challenge, which would not have been a success without the support of our generous sponsors and those who participated. It is a great pleasure to announce that we were able to raise and donate $110,000 to L.E.A.D. in support of its mission to empower an at-risk generation to lead and transform Atlanta.

As always, thank you for being one of Georgia's Own.

Sincerely,
Dave Preter

Pay less with our More is Less multi-loan discount, now through November 30th. If you currently have a loan with us, you can save up to 1% off of a new qualifying loan.* The more loans you have, the more you save.

Learn More

Through December 31st, every time you make a purchase of $50 or more using your Georgia's Own Visa® credit card, you'll be entered to win a grand prize of $850! In addition, 85 members will win an $85 deposit into their savings accounts.**
Learn More
Buying a home? Beware of hackers!

Homebuyers are an ideal target for hackers because they typically send large amounts of money for the purchase of their home electronically.

Here are a few tips to avoid being a victim of a scam:

1. Verify suspicious emails or calls associated with your home purchase.
2. Do not respond to email requests for money. Talk to your agent directly, especially if the email tells you to change to whom you're sending money.
3. Follow up with emails or calls by contacting your realtor and confirming that the message came from them.
Action Ministries Women's Kitchen
Georgia's Own employees will be preparing and serving lunch at the Women's Kitchen on November 13th. Through the Women's Kitchen, Action Ministries is able to provide 20,000 meals per year to women and children in need.

Feed the Hungry
On November 19th from 10am – 12pm, Action Ministries and Georgia's Own will once again join together for Feed the Hungry 2019. The goal is to build more than 40,000 food boxes to help thousands of families put food on their tables.

Upcoming Holiday Closings:
All branches and offices will be closed on the following date(s):

Monday, November 11th
Veterans Day (Observed)

Thursday, November 28th
Thanksgiving Day

Friday, November 29th
Day after Thanksgiving




This month's member spotlight is on Arion M. of Atlanta. Arion is originally from St. Louis, GA, and has been a member of Georgia's Own for nine years.

What do you like best about Georgia? The southern culture and urbanized way of life is what I like best about Georgia.

What products and services do you have with Georgia's Own? I have a checking account and a savings account.

How has Georgia's Own helped you achieve your financial goals? I want to give a big thank you to the two representatives at the Berkeley Lake location, Chassidy and Juanita. I was in a frenzy trying to get money wired to close on my home, and they were patient and understanding with my sense of urgency. They both worked diligently in correcting some errors along the way with their problem-solving skills. Both kept me informed and followed up to ensure everything was processed accordingly. I couldn't have asked for a better duo.

Tell us what you love about being one of Georgia's Own and your story could be featured in an upcoming newsletter! If we share your story, we'll give you a $10 Amazon gift card.

6 mistakes to avoid when refinancing your home
Mortgage rates are at an all-time low, which is an ideal time to swap your current home loan for one with a better rate or term. Most homeowners choose refinancing to reduce their monthly payment, and why not? Your mortgage just went on sale! Others want to use some of the equity they've accumulated to fund a remodel, a large purchase, or an investment.
Refinancing is a terrific option, but it's not as simple as signing a few docs, and you're out the door. In some instances, refinancing can actually increase your interest rate rather than lowering it. It can be costly, so be sure you do some legwork before you seal the deal.
Continue Reading
*Restrictions apply. Offer valid October 1, 2019 through November 30, 2019. Subject to credit approval. All Georgia's Own accounts must be in good standing to qualify for the loan discount. Rate discount only applicable on consumer loans. Real estate loans and credit cards do not qualify for the rate discount. Loan rate cannot fall below 1.69% APR.

**Promotional period begins November 1, 2019 and ends December 31, 2019. NO PURCHASE NECESSARY. Must be 18 years of age or older to participate. Each time you make a purchase of $50 or more using your Georgia's Own Visa Credit Card,you'll be automatically entered for a chance to win $850 or one of eighty five ($85) deposits to your savings account. Visit georgiasown.org/85-reasons for complete contest rules.