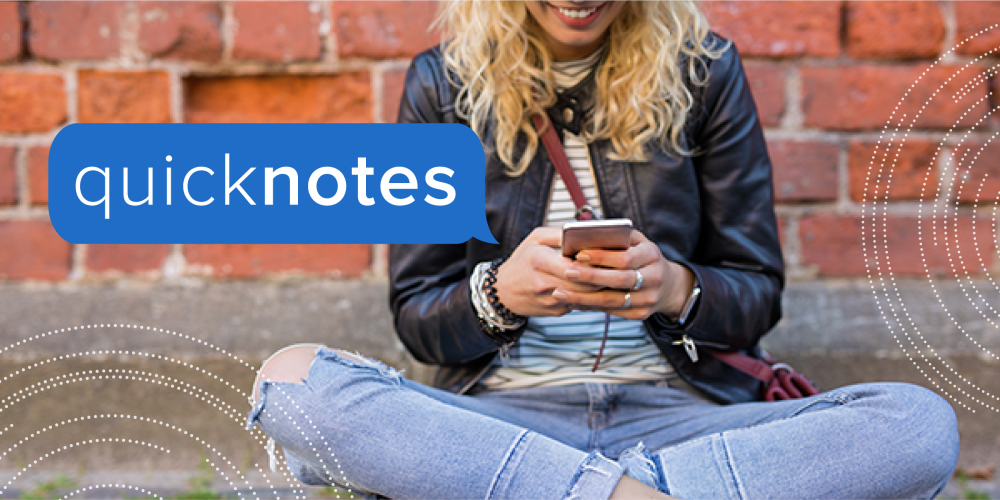 July is here, and it's hard to believe we're already halfway through the year. More than ever, we've been working hard to better serve our members and ensure that we're doing everything we can to assist during this time.

I'm pleased to announce our winners for the Georgia's Own Foundation's 2020 What's Ne[x]t Scholarship. After receiving a record number of entries and phenomenal submissions, it was tough to narrow it down to just three winners. We awarded a total of $15,000 to three deserving students who go above and beyond in their academics and communities. We appreciate all of the applications that were submitted and want to give a huge congratulations to our winners Sydney, Massiel, and Hanna.

Take a look at these exceptional students and see what made them stand out:
Sydney Laws (Atlanta) — Cultural Anthropology, University of Southern California: $8,000
Massiel Nunez (Lawrenceville) — Journalism & Emerging Media, Kennesaw State University: $5,000
Hanna Paz (Roswell) — Finance Risk Management/Mathematics, University of Georgia: $2,000
The Georgia's Own Foundation recently finished its summer campaign with Action Ministries' Smart Lunch, Smart Kids program and Helping Hands Ending Hunger to help food-insecure children. Each summer, more than one million kids across Georgia lose access to food resources once school lets out for summer. Because schools have been out since March, along with many parents struggling with job security due to COVID-19, the demand is even greater.

Through your generous donations, we raised $25,000 to reduce hunger this summer and continue improving what matters. Thank you!

I'm also pleased to announce that as of July 1st, Three Rivers Credit Union is now part of Georgia's Own. Our system conversion will take place from July 31st through August 3rd. We are excited to welcome the Three Rivers Credit Union members into our Credit Union family.

As always, thank you for being one of Georgia's Own.

Sincerely,
Dave Preter

Earn $200 just for opening a checking account? Yes—you read that right. When you open a new Georgia's Own Perks+ checking account with online banking by August 31st, make six debit card transactions, and make qualifying direct deposits totaling at least $1,000 per statement cycle, you'll earn a $200 bonus.*
Learn More

Don't let finances impact your education. Fill in the gaps from federal funding with the private lending program for undergraduate and graduate students at Georgia's Own. In addition to the money you need, you'll also receive lower interest rates, flexible repayment options, and more.


Learn More
Don't forget to file your taxes!
Be sure to file your taxes before the new July 15th deadline. Haven't filed yet? We've got you covered—as a Georgia's Own member, you can save up to $15 when you file using TurboTax®. TurboTax makes filing simple and quick, all while helping you maximize your deductions.
Honoring Local Graduates
To celebrate the class of 2020, Georgia's Own partnered with Q99.7 to honor local graduates on the radio. Graduates also had their photos on the Georgia's Own Sign atop 100 Peachtree. In addition, each graduate received a $250 gift card as a congratulations for their hard work.

Helping City of Atlanta Contract Workers
The Georgia's Own Foundation partnered with the City of Atlanta to distribute grants to city contract workers affected by COVID-19. Since May, more than 600 grants at $2,000 each have been distributed—totaling just over $1.2 million.

Holiday Closings
All branches and offices will be closed
on the following date(s):

Friday, July 3rd and Saturday, July 4th
Independence Day






This month's member spotlight is on Sylvia C. of Atlanta, who has been a member of Georgia's Own for 10 years.

What do you like best about Georgia?
My favorite thing about Georgia is the wide variety of entertainment available, as well as great food and restaurants. And because we're home to one of the busiest airports, it's convenient to travel anywhere in the world!

What products and services do you have with Georgia's Own?
I have a checking account, a savings account, and a credit card.

How has Georgia's Own helped you?
Georgia's Own has helped me manage to save for various projects, including building a pool and purchasing a car. Plus, the retirement planning resources have helped us analyze and prepare for our financial future!

Tell us what you love about being one of Georgia's Own and your story could be featured in an upcoming newsletter! If we share your story, we'll give you a $10 Amazon gift card.
5 ways to save on your electricity bill this summer
Summer is finally here in full force. But, as temperatures start to climb, so can your electric bill. It doesn't help that Georgia ranks number five in the country for the highest utility costs, averaging $441 per month. However, there are simple ways you can save on your electricity bill—without sacrificing your comfort. Here are five things you can do to start saving on your power bill today.

Raise your thermostat's temperature

While you're at home, set your thermostat to a high but comfortable temperature to keep you cool. When you leave or if you're asleep, you can increase the temperature slightly higher. Raising your thermostat's temperature can save at least 10% per year.
Continue Reading
*Online offer only valid July 1, 2020 through August 31, 2020. Georgia's Own will give you $200 when you open up a new Perks+ Checking account or $100 when you open up a new All Access Account. Offer does not apply to business, employee, second, or multiple checking accounts with Georgia's Own. If you had a checking account with Georgia's Own in the last 90 days, you are not eligible for this offer. The bonus will be paid within 90 days after account opening and is subject to the following requirements: the member must establish a monthly direct deposit of at least $1,000 per statement cycle; the member must register for online banking; the member must complete 6 debit card transactions within each of the two statement cycles after account opening. Account must be open and in good standing at the time the time bonus is paid. Accounts are subject to approval. Terms and conditions will apply. Annual Percentage Yields (APY) are subject to change after account opening, fees can reduce earnings. All Access Checking: all balances earn 0.02% APY. Perks+ Checking: balances less than $1500.00 earn 0.02% APY, $1500.00-$2499.99 earn 0.03% APY, balances over $2500.00 earn 0.05% APY. Cannot be combined with any other offer. Georgia's Own may change or discontinue this offer at any time before this date without notice.