A Message from our President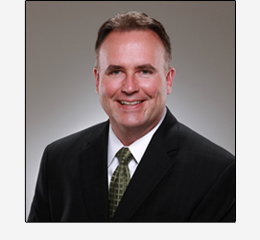 Spring represents renewal and it's exciting to think of the outdoor enjoyment that awaits us. Whether you have home improvements or vacations planned, Georgia's Own is always here to help with any financial needs that may arise. Take a look at some great things that are going on at the Credit Union this month.

We've partnered with Gas South. Georgia's Own is excited to announce its partnership with Gas South. With our shared roots and commitment to local value, we feel the two companies make a perfect match. To kick things off, Gas South is offering special discounts on natural gas service to Georgia's Own members. Click on the banner below for your exclusive discount information.
Special Promotions. Georgia's Own has two great ways to save in April. When you move your auto loan from another lender to Georgia's Own, you can get up to $500 cash* back through the end of the month. In addition, we're offering a special rate as low as 2.99% APR** on balance transfers made through April 30th with your Georgia's Own Visa® Credit Card. After that, your rate reverts to our standard variable rate of 8.99%-12.99% APR. There is no balance transfer fee, and you have until April 30, 2016 to repay balances at this special rate.

Welcome Fayette County residents. We're excited to announce that residents of Fayette County are now eligible for membership at Georgia's Own Credit Union. Visit georgiasown.org to find all of the great benefits of membership.

Scholarship deadline. Parents/Students, don't miss your chance to win money for college. We're giving away $15,000 in scholarships to three winners and the deadline to apply is May 1, 2015. The top recipient will receive an $8,000 scholarship and $5,000 and $2,000 scholarships will be awarded to the second and third place recipients, respectively.
Tip of the Month
How can I tell when a pending deposit will be available?
When you have a pending deposit coming into your account (i.e., your direct deposit), you'll see it listed as a pending transaction inside online banking. You'll also notice a column for 'Settlement Date.' This date is when the deposit will be available in your account for withdrawal, to cover bills you pay, to cover debit card transactions, etc. Make sure you are scheduling your payments to be sent on or after the settlement date to ensure you do not incur NSF or Overdraft fees. As a reminder, always go by your available balance.
Upcoming Events

Thank You!
Thanks to those who donated or supported last month's ShamRockin' for a Cure! Because of your support, ShamRockin' raised over $400,000 to be donated to the Cystic Fibrosis Foundation to help find a cure for Cystic Fibrosis.





Staff Spotlight

This month's staff spotlight is on Keith Blount, Community Manager of the GPC Main branch at Georgia's Own Credit Union.

Hometown: Thomaston, GA

Alma Mater: Attended Gordon College - Barnesville, GA and Mercer University - Macon, GA

Number of years in the credit union industry: Seven months in the credit union industry and 24 years in the banking industry.

The most rewarding part of the job: The most rewarding part of my job is helping a member improve his or her financial situation in any way possible. I also enjoy having the flexibility to work with non-profits to help improve the lives of others. I feel we are here on earth to help other people.

Hobbies and interests: Singer-Atlanta Opera Chorus and Morningside Presbyterian Church Chancel Choir since 2003, as well as singing in various restaurants and venues around Atlanta (also sang National Anthem for Gwinnett Braves game in 2013), playing piano, playing tennis, volunteering with non-profit organizations such as Jerusalem House, AID Atlanta (on Red Ribbon Leadership Board), Atlanta Pride, Clifton Sanctuary Ministries, and Main Frame Transitional Housing Program at Central Presbyterian Church.
Member Spotlight
As a way to recognize those loyal to Georgia's Own Credit Union, we want to begin a Member Spotlight, much like our monthly Staff Spotlight. If you would like to be featured in an upcoming newsletter, please download and fill out this form and take by your local branch or email to us at marketingdesk@georgiasown.org.
Spring Financial Cleaning
When thinking of spring, many of us conjure up thoughts of warm weather, flowers and possibly doing some spring cleaning. If you become inspired to do some spring cleaning, why not apply this to your finances and get those in order as well? Here are a few ways to get started on a spring financial cleaning:

1. Review Your Budget. Take some time to sit down with your family to review your budget. Look over the last few months of spending and see where your money has gone. If you notice some areas that you're spending more than you should or less than you thought you might, adjust your budget. If you're having to cover shortfalls with credit, making those adjustments now will help you keep things from getting out of control.

2. Consolidate Your Accounts. Chances are, Georgia's Own isn't the only financial institution you have accounts with. If you don't use those other accounts though, you could be incurring inactive account fees every month. Moving those accounts to your favorite institution (hint hint) will help you avoid any extra fees.

3. Pay Down Your Debt. Start a payment plan to pay off high-interest credit card debt first. If you're getting a nice tax return, use that money to put a dent in your debt. Even if you can't pay off your credit card fully, if you can lower the amount you owe, you'll pay less interest over time.

4. Shop for Better Rates. If it's been a few years since you first signed up for cable or Internet, look around for better rates. Cell phone plans and car insurance are a couple of other places you can look for better deals/rates.

Taking some time to start getting your finances back in order now will make it easier to keep your finances in order throughout the rest of the year.

Sources: U.S. News & World Report