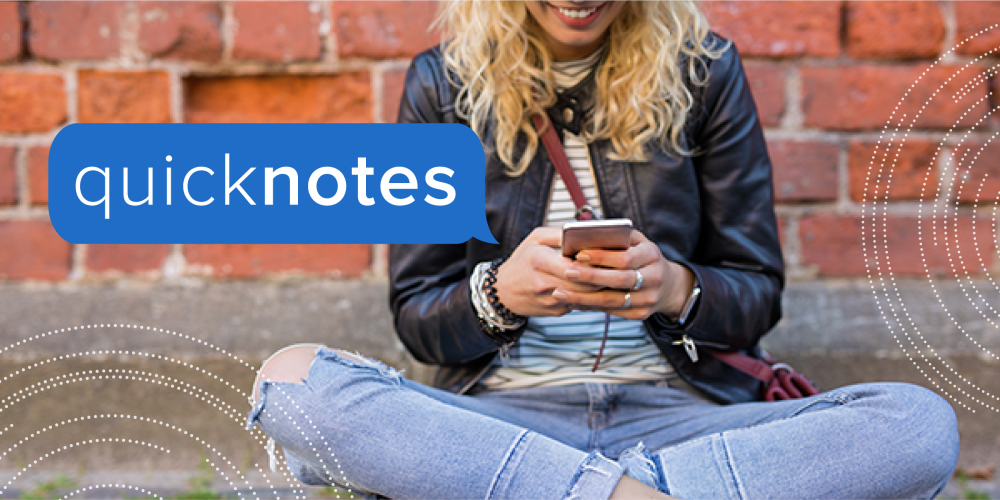 Georgia's Own is always proud to support educational initiatives to help our children succeed, which is why I am pleased to share that our back-to-school surprise supply drive was a huge success. With the cost of back-to-school shopping rising, teachers are reaching into their own pockets to spend nearly $1,000 on school supplies for their classrooms. We were able to relieve some of that burden by providing more than $3,000 worth of school supplies, including essentials like markers, crayons, and cleaning supplies, to the teachers at Bolton Academy.

Bolton Academy is a Title I elementary school with over half the student population receiving free lunches. Founded in August 2003, Bolton Academy provides education for pre-kindergarten through fifth grade for the Bolton, Riverside, Hills Park, and Whittier Mill neighborhoods of Atlanta. At Bolton, children learn and thrive in an environment supported by high teaching and education standards, including those provided by the International Baccalaureate® (IB) World School accreditation.

We're also committed to helping our young adult members as they take on the next chapters in life. I am pleased to announce the second-round winner of our Student Loan Payoff Contest, Simon Chang. Growing up in a single-parent household, Simon has had to work throughout college and graduate school to fund his education. When his mother, a cancer survivor, couldn't work during COVID, Simon picked up an extra role to help with the bills—all while continuing to work toward his doctorate of physical therapy at Augusta University. This will be a huge weight off Simon's shoulders and allow him to pursue his dreams of partnering with the Georgia Health Department to create a mobile clinic serving patients in rural areas. Congratulations, Simon. We appreciate your hard work and dedication to our community.

Throughout the year, we're awarding three deserving individuals $10,000 each toward their student loan debt. Our first winner, Travis Reid, was announced in May, and our third winner will be announced in December. To learn more about the rules and eligibility requirements, and to complete your application, please visit our website. Final applications are due by November 30, 2023.

We appreciate your membership and thank you for being one of Georgia's Own.

Sincerely,
Dave Preter

Whether you're saving for your dream vacation or a down payment for your new house, we love watching our members reach their savings goals. That's why we're offering competitive rates as high as 5.00% APY on our 12-month CDs!* With a low minimum balance to open and guaranteed returns, there is no better time to grow your dollars. Save even more with a higher rate of return on your hard-earned cash and open a CD today.
Learn More

Looking for a checking account that offers dozens of perks, plus a bonus for opening a new account? Look no further! Through September 30th, members who open a new Perks+ Checking account can earn a $400 welcome bonus**. Plus, enjoy Early Direct Deposit (so you can get paid up to two days early!***), retail discounts, our best checking rate, and more. Members who have had a checking account within the last 90 days do not qualify.

Learn More
Stay safe from scammers!
Unfortunately, scams have been on the rise—and they're conning people out of more money than ever! One of the easiest ways to help prevent hacking is to enable two-factor authentication (2FA) or multi-factor authentication (MFA) whenever offered. This works by adding an additional step to proving your identity, like entering a PIN, texting/emailing a code to your phone, or accessing an authenticator app. In doing so, you've created a second line of defense against hackers so that if your password is hacked, guessed, or even phished, they won't be able to access your accounts without approval at the second factor.
Children's Healthcare of Atlanta
The Foundation sponsored the annual Credit Unions for Kids Bowl-a-Thon for $2,600 and participated with a bowling team. Credit Unions for Kids is a collaborative effort from credit unions, chapters, and business partners to help raise funds to benefit the 170 Children's Miracle Network-affiliated children's hospitals. This fun and meaningful event has raised over $470,000 for Children's Miracle Network Hospitals since it began in 2003, with all funds staying local to benefit Children's Healthcare of Atlanta.

American Parkinson Disease Association
The Credit Union sponsored the Driving Parkinson's Away golf tournament for $2,500. American Parkinson Disease Association (APDA) is a nationwide grassroots network that fights Parkinson's disease (PD) through support, education, and research. Since 1961, APDA has worked relentlessly to help the approximately one million people with Parkinson's in the United States live full lives in the face of this chronic, neurological disorder.

REACH Georgia
In the Southeast region, the Credit Union made a scholarship donation to REACH Georgia. REACH Georgia is a needs-based mentoring and scholarship program that serves more than 4,000 students in all 180 school systems throughout the state. REACH (Realizing Educational Achievement Can Happen) was designed to ensure that Georgia's low-income students have the academic, social, and financial support needed to graduate high school, access college, and achieve post-secondary success.

This month's member spotlight is on Syndney H. of Tifton, who has been a member of Georgia's Own for one month.

What do you like best about Georgia?
I love living in Georgia because you're always near beaches, woods, big cities, and mountains. We have every environment available to suit your mood.

What products and services do you have with Georgia's Own?
I have a checking account, a savings account, and a mortgage.

How has Georgia's Own helped you?
LeVan Patterson was the loan officer for my mortgage. He was hands-down the BEST person for the job. The responsiveness, guidance, and transparency I received from LeVan eased the transition into homeownership. I don't know that I would've received the same knowledge and support from anywhere else. Georgia's Own has hit the jackpot with their mortgage specialists!

Tell us what you love about being one of Georgia's Own and your story could be featured in an upcoming newsletter! If we share your story, we'll give you a $10 Amazon gift card.










Are credit card rewards points worth it?
Are credit card rewards programs worth the hassle—or the cost? It all depends on you and the rewards you want. For example, airline miles can be difficult to redeem, with blackout dates, limited seats, and inconvenient flight times being just a few of the challenges. Comparably, hotel and merchandise points are relatively easy to earn and redeem, as are cash-back rebates. At the same time, it can be easy to get carried away by reward-earning potential while you spend—so it's important to use your card responsibly.


Continue Reading
*APY=Annual Percentage Yield. APY valid from August 1, 2023 through August 31, 2023 and is available on our Savings Certificate Monthly and Savings Certificate Interest Compounded products. Promotional APY assumes interest will remain on deposit until maturity. The minimum opening deposit required to earn the advertised APY is $500. Penalty applies for early withdrawal. Fees may reduce earnings on an account. Offer is not available on business deposits and may be withdrawn without notice.
**Offer only valid August 1, 2023 through September 30, 2023. Georgia's Own will give you $400 when you open up a new Perks+ Checking account. The bonus will be paid within 120 days after account opening and is subject to the following requirements: the member must establish a qualifying direct deposit of at least $2,500 per statement cycle; the member must register for online banking; the account must be open and in good standing at the time the bonus is paid, and the member must complete six (6) debit card transactions within each of the two statement cycles after account opening. Qualifying direct deposits are defined as a recurring Automated Clearing House (ACH)/electronic deposit(s) of payroll from your employer, pension or government benefits such as Social Security. Membership is required. Accounts are subject to approval. Terms and conditions will apply. Perks+ Checking has a monthly fee of $6.95. Annual Percentage Yields (APY) are current as of August 1, 2023 and subject to change after account opening. Fees can reduce earnings. Perks+ Checking: balances less than $1,500.00 earn 0.01% APY, $1,500.00-$2,499.99 earn 0.02% APY, balances of $2,500.00 and above earn 0.03% APY. Cannot be combined with any other offer. Georgia's Own may change or discontinue this offer at any time before this date without notice. Offer does not apply to business, employee, second, or multiple checking accounts with Georgia's Own. Offer not available to existing Georgia's Own checking account holders, or those whose accounts have been closed within 90 days or closed with a negative balance within the last 3 years. You can receive only one new checking account opening related bonus every two years from the last enrollment date.
***Early access to direct deposit funds depends on the timing of the submission of the payment file from the payer. We generally make these funds available on the day the payment file is received, which may be up to two (2) days earlier than the scheduled payment date. Click here for FAQs.