A Message from our President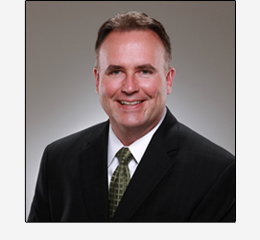 Part of what makes Georgia's Own so special to me, is the willingness of our members and staff to give back to our local communities. Last month I shared with you our exciting news of reaching the $2 billion asset mark. As a way to celebrate that milestone, our staff recently participated in a volunteer service day in conjunction with Park Pride at Arthur B. Langford Jr. Park, on the Atlanta Beltline. During the service day, we installed plants in the park's rain garden which help absorb, filter and clean rain water before making its way into nearby creeks. The gardens will offer a "living classroom" for youth participating in the environmental education program offered at the park.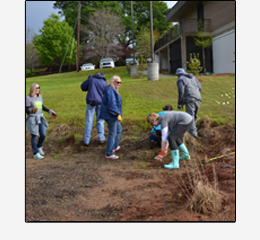 As part of an initiative to provide safe places for community members to come together, the City of Atlanta and Department of Parks and Recreation are revitalizing outdoor spaces with an emphasis on city parks. We are so proud to have reached this two billion milestone together, with our 185,000+ members. Our members, along with the communities we serve, have always been the driver of our success and we are happy to honor them with this project.

Another way we're proud to give back to our communities is through our annual scholarship program. This year, we'll once again be giving away $15,000 in scholarships in our 2016 What's Ne[x]t Scholarship Contest. If you are or know of a student 25 and under who will be attending college during the 2016-2017 academic year, please share this great opportunity with them.

Thanks for being one of Georgia's Own.

Sincerely,
Dave Preter
We think getting paid for your credit card purchases is a bright idea. That's why when you open a new Georgia's Own Platinum credit card by June 30th and spend $500 between May 1st and July 31st, you'll get $100*. The $100 will be awarded in the form of 13,000 ScoreCard reward points, which can be redeemed for $100 in statement credits or other rewards.

View more information.

Choose Georgia's Own for your low rate auto loan and you'll automatically be entered for a chance to have your car loan paid in full.** That's right! In addition to a great rate, when you finance or refinance your auto loan with Georgia's Own by July 31st, you'll also have the chance to have your car loan paid by Georgia's Own.**

View more information.
Tip of the Month
Why are all credit and debit cards switching to chip-enabled cards and how do I use it?
The new chip offers additional protection against fraud by creating a unique code for each chip transaction, making it more difficult to counterfeit. If fraudulent charges are made with your card or account information, you are protected by Visa's Zero Liability Policy***. As more merchants around the world begin using chip card readers, you can use your card in the U.S. and globally with greater confidence. To see how to use your new card, we've added an instructional video to our website. You can access the video by clicking here.
Shred Day
Join us for Shred Day, Saturday, May 21st at the Georgia's Own Alpharetta branch. A shred truck will be on site from 9 a.m. - 1 p.m to shred your personal documents for free (limited to 5 boxes/bags of personal documents per vehicle). Enjoy music from Q100, concessions, and family-friendly activities. We hope to see you there!

Credit Union Car Sale
Thanks to all who participated in our 2016 spring Car Sale!


The Stewarts with their new truck.

Jennifer Davis and her new Suburban.



Our member spotlight is on Ronald A. Folker of Wyaconda, Missouri. Ronald has been a member of Georgia's Own for 29 years.

What do you like best about Georgia?
I am currently retired, living in Missouri, but I'm in the process of moving back to Georgia. I love the friendly people, nice restaurants and warmer weather.

What products and services do you have with Georgia's Own?
Over the years, I've had auto loans, an ATV loan, and I currently have checking, savings and a credit card.

How has Georgia's Own helped you?
Georgia's Own has provided me several car loans as well as other personal loans. Not living in the state, it's been easy and great to secure loans over a long distance, always with personal service.

For a chance to be featured in an upcoming newsletter, please download and fill out this form and email it to us at marketingdesk@georgiasown.org. If we use your story, we'll give you a $10 Starbucks gift card.
Smart Ways to Spend Your Tax Refund
Expecting an income tax refund this year? Use it wisely!

Fund Your Retirement Account
Millions of working Americans have no money invested for their retirement. If you are one of them, seriously consider using your refund to make a contribution to an IRA.

Open an Emergency Account
How much money do you have set aside for emergencies? If the answer is "none," open a savings account today. Three to six months' worth of essential living expenses tucked away is a great goal.

Pay for Repairs
Maintaining expensive possessions now will result in dollars saved tomorrow. Use the money to repair that leaky roof before it develops into a bigger problem; replace those dangerous bald tires with new, safe ones.

Make an Extra Mortgage Payment
Why? Doubling up on one mortgage payment now can save you months of mortgage payments later.

Donate to a Charity
Giving back to the community is a wonderful way of supporting a cause that you are passionate about. Even better – in many cases at least a portion of your donation is tax-deductible.

Plan a Vacation
If you are in a healthy financial position, and can afford a bit of luxury, do something you've been dreaming of! Money is to be enjoyed as well as earned, saved, and invested. Go ahead. Book that cruise.

Certainly there are many savvy ways to spend a tax refund, but keep in mind that it's usually best to come out even. If you've been getting money back each year, consider changing your withholding exemptions so less tax is withheld from each paycheck. While a refund may feel like a gift from Uncle Sam, it's not – it's money that you have overpaid on your income taxes.

Source: BALANCE Financial Fitness