A Message from our President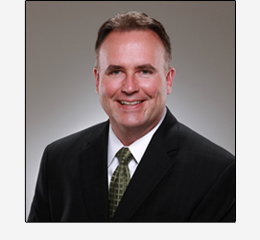 September is shaping up to be an exciting month for Georgia's Own, both for our staff and especially for our members.

As mentioned in last month's newsletter, the Credit Union is in the process of upgrading our current operating system. In doing so, we will be able to view your entire relationship with Georgia's Own, resulting in more efficient transaction processing, faster account opening, easy-to-read monthly account statements with helpful summaries, and the ability to deliver flexible and innovative products, among other improvements.

While we have worked hard to make this transition as seamless as possible for you, there will be some brief downtime, which is scheduled to take place beginning Friday, September 30th at 6pm , with anticipated completion at 8am on Tuesday, October 4th .

In the coming weeks, we will have more detailed information on our website about your accounts and the steps you need to take regarding the upgrade. For ongoing updates, please visit georgiasown.org/upgrade .

We appreciate your support and understanding during this transition, and thank you for being one of Georgia's Own.

Sincerely,
Dave Preter
When you open a new Georgia's Own Platinum VISA® between now and October 31st and spend $1000 by December 31st, you'll get $100 cash back.*

View more information

With rates as low as 1.85% APR** on new and used vehicles through September 30th, we know you'll love that rate.

View more information
Tip of the Month
Why should I use bill pay through Georgia's Own?
If you have a checking account with Georgia's Own, you can sign up for our free online bill pay service! Instead of providing your checking account information or debit card number to all your billers, Georgia's Own bill pay acts as a one-stop shop to pay your bills. The best part? All of your payments are guaranteed!*** Nothing beats the convenience and security of Georgia's Own bill pay.
We want to hear from you!

We'd love to hear from you regarding your social media usage. The survey will take less than 5 minutes to complete and your participation is appreciated!

Click here to take the survey


Breakfast for Firefighters

During the last two weeks of August, Georgia's Own provided breakfast to Atlanta firefighters as a way of showing our appreciation for all the hard work these men and women do in order to keep the community safe.



Children's Miracle Network Bowl-A-Thon

The Greater Atlanta Credit Union Chapter hosted their 13th Annual Bowl-A-Thon on Saturday, August 20, raising a total of $43,626 for Children's Miracle Network.

Smart Lunch, Smart Kid

With the help of our members and employees, Georgia's Own raised more than $15,000 for our Smart Lunch, Smart Kid initiative through Action Ministries, feeding more than 6,000 hungry children in the Atlanta area.

Be A Winner

Congratulations to Stephen Bryant , who had his auto loan paid off as part of our Be a Winner auto loan sweepstakes!

This month our member spotlight is on Rohan Bagga, our $5,000 What's Ne[x]t Scholarship recipient. Rohan will be attending Augusta University, with plans to continue on to the Medical College of Georgia for his Doctor of Medicine degree.

What does it mean to you to receive this scholarship? I am truly excited that my diligence in working toward my passion of developing sustainable healthcare initiatives in underdeveloped regions has been recognized, and am even more motivated to continue shaping the world. This scholarship will help to relieve some of the financial burden associated with the educational pathway I have chosen. By saving money during my undergraduate education, I will have the freedom to pursue a graduate education.

What makes you one of Georgia's Own?
I characterize myself as a person who is driven by the prospect of impacting the lives of others in a positive manner and eventually making the world a better place. I believe this desire is shared by the Credit Union and is what makes me one of Georgia's Own.

Tell us a fun fact about yourself.
One of my favorite hobbies is hiking. I often make weekend trips to the Appalachian Mountains here in Georgia and have also summited various peaks across North America.

To learn more about Rohan and our other scholarship winners, check out our YouTube page at youtube.com/georgiasowncu .

Tell us what you love about being one of Georgia's Own and your story could be featured in an upcoming newsletter! Simply download and fill out this form , then email it to us at marketingdesk@georgiasown.org . If we share your story, we'll give you a $10 Starbucks gift card.
How to Buy a New Car

The number of decisions you have to make when buying a new car can be dizzying. And while many of them will depend on your individual needs and wants, there are some steps you should take no matter what to ensure you get the best deal.

Assess your credit and financing options

Unless you plan to pay cash, your credit will matter a great deal as you look for financing. Get your (free) credit report from AnnualCreditReport.com and look for any errors. If you want to know your credit score, you can buy it at myfico.com — but first look at your credit card's monthly statement, as some issuers include your score there.

You can get financing through the dealer, but it's far from your only option. Inquire at your bank or credit union about its auto loans and ask to be preapproved. If you are, take the approval with you to the dealer. Consumer Reports offers some useful do's and don'ts at the dealership .

If you are getting rid of an old car, you can sell it to someone or trade it in at the dealership, and put the proceeds toward a new car. Use the Kelley Blue Book to find estimates of your car's trade-in value and the price you can expect if you sell it. There are also a number of car-shopping apps you can check for competitive offers.

Set a budget that makes sense

Add up your preapproved loan, the value of your trade-in and any down payment you plan to make, then subtract about 10% for taxes and fees (rates vary by state). This will give you a good idea of what you can spend. If you want to go by how much you can afford to pay each month, use an affordability calculator to see where you stand.

Buying the car isn't the last time you'll put money into it, of course. There's gas, maintenance and much more. At sites such as Edmunds.com , KBB.com and NADAguides.com , use a metric called "five-year cost to own" to get a more complete view of how much your chosen vehicle will cost you.

Do your research

Look up dealerships on customer-review sites like Yelp (filtering out the nonsense, of course) and on auto websites such as DealerRater.com (where the comments are moderated). Conduct research into your chosen make and model and options, too, so that you'll know when the dealer quotes a price that's just too much.

When you're ready to get those quotes from dealers, shop around — from home. Edmunds.com recommends calling at least three dealerships that carry the car you want and asking for the Internet sales manager. The idea is this person deals with savvier customers and so is more likely to go lower. And play the offers off one another to really get the best deal.

Hold your ground

Like the grocery store stocks goodies in the checkout aisle, the dealer may offer you an extended warranty or service deal just before you start signing the paperwork. The goal is the same: to get a last little bit of money from you. Resist.

© Copyright 2016 NerdWallet , Inc. All Rights Reserved

If you're between the ages of 18 and 28, you may be eligible to borrow up to $20,000 without a co-signer. For more information on our First-Time Auto Loan, click here or call us at (404) 874.1166 .

Pressed for time? Ask your loan officer about Georgia's Own Carfinder service! Our experienced sales representatives will find you the perfect car and, combined with our great rates and extended warranty options, save you time and money. Contact us today to get started.