A Message from our President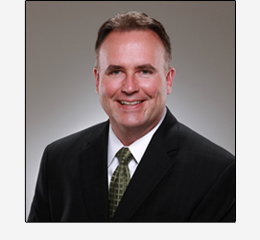 October is here, and along with cooler weather, this month brings with it our highly anticipated system upgrade. In addition to operational efficiencies, our progressive new system will enable us to provide you with the best service possible.

As a reminder, all Georgia's Own branch offices will be closed Saturday, October 1st and Monday, October 3rd. Shared branching will be unavailable beginning at 4:45pm on Friday, September 30th through Monday, October 3rd. Online and mobile banking, bill pay, and telephone banking will also be unavailable beginning at 6pm on Friday, September 30th through Monday, October 3rd. We will reopen on Tuesday, October 4th. While we have taken every measure possible to minimize your inconvenience, we do anticipate longer wait times once we reopen as a result of the downtime. For more details, please visit georgiasown.org/upgrade.

I am also pleased to share with you another way we are expanding our service. Our Roswell Branch will be open for business beginning November 7th. Conveniently located at 1184 Alpharetta Street, Roswell, GA 30075, our newest location is a high-tech branch, complete with a tech bar, free wi-fi, coin counter, and much more.

We appreciate your patience and trust in us as we continue to work hard to make this transition as seamless as possible, and we look forward to serving you in Roswell next month.

As always, thank you for being one of Georgia's Own.

Sincerely,
Dave Preter
When you open a new Georgia's Own Platinum VISA® between now and October 31st and spend $1000 by December 31st, you'll get $100 cash back.*

View more information

We've extended our low rates! Now through October 31st, enjoy rates as low as 1.85% APR** on new and used vehicles. What's not to love?

View more information
Tip of the Month
What is the Georgia's Own routing number and when is it used?
Also called RTNs, ABA numbers, or routing transit numbers, routing numbers identify a financial institution during a transaction. This nine-digit number is one of two pieces of information needed to process a transaction via a check or electronic transfer, such as your direct deposit. Georgia's Own routing number is 261071438 and can be found at the bottom of your checks or at the top of every page on georgiasown.org. If you are using an electronic transfer service – such as Popmoney, PayPal, Venmo, etc. – you'll be requested to provide this number.

Fairytale Dash 5K & Fun Run

Georgia's Own is proud to sponsor the Fairytale Dash 5K and Fun Run benefitting Jesse's House. Jesse's House is a non-profit organization that provides emergency and long-term care to young girls in the greater Atlanta area who have suffered abuse or delinquency. To learn more, visit jesseshouse.org.



8th Annual Georgia's Own Golf Challenge

Georgia's Own is hosting our 8th Annual Golf Challenge on October 17 and looking to raise $100,000 for L.E.A.D., an organization that is transforming the lives of young men through baseball. For more info on L.E.A.D. and how you can get involved, visit lead2legacy.org.



Ella's Run – Right to Hike

For the ninth consecutive year, Georgia's Own will be the presenting sponsor for Ella's Run 5k and Fun Run on Saturday, October 22. The Credit Union will be donating $10,000 to this great cause. For more information on Ella's Run and Right to Hike, visit righttohikeinc.com.



This month our member spotlight is on Nehemiah Jordan, our $2,000 What's Ne[x]t Scholarship recipient. Nehemiah is attending Liberty University to pursue a degree in Cinematic Arts.

What does it mean to you to receive this scholarship? It's an honor to receive such a generous gift that will help launch me into further education and my career. Because of Georgia's Own, I will be more prepared to approach my classes and approach my independent life.

What makes you one of Georgia's Own?
Growing up in Georgia has been a tremendous blessing. My dad always taught us the value of hard work, and when I was 10, my brother and I earned money by shoveling snow or mowing lawns. With the money we made, we set up a savings account at Georgia's Own. Over the years, the jobs have changed, but Georgia's Own has always been there for my savings and checking needs. Wherever my education and career take me, Georgia will always be home.

Tell us a fun fact about yourself.
I'm actually fairly good with the jump rope and used to do Double Dutch (two ropes). I can spin it twice around in one jump and twist the rope back and forth as I'm jumping.

To learn more about Nehemiah and our other scholarship winners, check out our YouTube page at youtube.com/georgiasowncu.

Tell us what you love about being one of Georgia's Own and your story could be featured in an upcoming newsletter! Simply download and fill out this form, then email it to us at marketingdesk@georgiasown.org. If we share your story, we'll give you a $10 Starbucks gift card.
4 Financial Tips for Fall

Fall means dreams of pumpkin spice lattes, turkey dinners and a cozy holiday season just around the corner. Here are four ways to make sure you're financially well-equipped for the last stretch of the year.

1. Winterize your home: Save energy, save cash

As temperatures drop, home heating bills rise. But properly sealing and insulating a house can save an average of about 11% a year on energy costs, according to the Environmental Protection Agency.

Keep your expenses to a minimum by sealing gaps and cracks in windows and doors with weatherstripping or caulk. Clean and inspect your furnace to ensure it's running as efficiently as possible. Also consider increasing your insulation. Though your wallet will take a hit for the season, you'll probably get more than your money's worth in a few years.

2. Start your holiday gift hunt

We all know that the sale to beat all sales — Black Friday — comes on the heels of Thanksgiving. But don't forget about the little guys: Columbus Day and Veterans Day usually mean smaller but still significant discounts. As the year winds toward its close, expect sales on appliances, cookware, clothing and electronics. Beat the winter rush and get started on your holiday shopping.

3. Traveling in December? Book your trip now

If you're flying for the holidays, now is the time to book if you haven't already. Follow your favorite airlines on Twitter or Facebook, or sign up for their email announcements for deals. This is also a great time to cash in your travel credit card miles, especially if your earned perks are due to expire at the end of the year.

4. Check your flexible spending account balance

If you've been putting money aside in a health care flexible spending account, or FSA, make sure you spend it before your money effectively disappears at year's end. Book yourself a dentist or eye appointment, or get an annual physical.

And check with your company to see whether there's any wiggle room. Your employer might allow you to roll over up to $500 to the next year or give you a few months' grace period.

With a little planning in the fall, you can save enough money to get through the long (and often pricey) holiday season that's just ahead.

© Copyright 2016 NerdWallet, Inc. All Rights Reserved