A Message from our President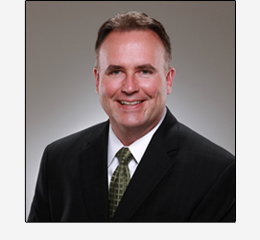 Summer is winding down, but things are heating up at Georgia's Own.

Through our new #MemberAppreciationMonday program, we're finding even more ways to give back to our members. This month, Six Flags® Over Georgia will be holding a Georgia's Own Credit Union Discount Day on Saturday, August 13th, from 10am – 9pm. You and your family can enjoy admission to both Six Flags Over Georgia and Hurricane Harbor, free parking, and an all-you-can-eat buffet for only $39.99 per person (plus tax), simply by using the promo code GAOWN. For more information on how to take advantage of this great offer, click here.

The coming months will also bring huge improvements to the credit union. We will be upgrading our systems, which will bring numerous benefits to our members, including enhanced in-branch verification process and easy-to-read monthly statements, among other upgrades.

We appreciate your patience and understanding during this transition, and we can't wait for you to see the changes to come.

As always, thank you for being one of Georgia's Own.

Sincerely,
Dave Preter
When you use your Georgia's Own Platinum Visa® between now and August 31, you'll automatically earn two reward points for every dollar spent on eligible back-to-school purchases.*

View more information.

If you've exhausted traditional financial aid options and are still searching for funding for college, your search is over. A private student loan from Georgia's Own offers lower interest rates, flexible repayment options, and a convenient line of credit structure that means you only need to apply once to be covered for your entire college career.**

View more information.
Tip of the Month
Sign up for eStatements and access up to 36 months of your past account statements
eStatements are a more secure, convenient, and environmentally friendly way to keep track of your monthly account history. Not only will you have access to your statements quicker (no need to wait for mail!), you'll no longer need to clutter your house with historical paper statements. Simply log into online banking and click on 'View statements' and you can save, print, or view up to 36 months of statements.


Children's Miracle Network Bowl-A-Thon

The Greater Atlanta Credit Union Chapter is hosting their 13th Annual Bowl-A-Thon on Saturday, August 20. Since 2003 the event has raised more than $400,000 for Children's Miracle Network. All of the funds raised at the event benefit Children's Healthcare of Atlanta. For more information or to donate, click here.



Safe At Home Baseball Game

The annual Safe At Home game will take place on Saturday, August 20, at the Georgia Tech baseball stadium. The matchup between L.E.A.D. ambassadors and the Atlanta Police Department will not only be a great game, but will also break down barriers, create open dialogue, and establish trust between kids and police officers in the community. For more information, visit SafeAtHomeGame.com.

This month our member spotlight is on Marcus Inyang, our $8,000 What's Ne[x]t Scholarship recipient. Marcus was recently accepted into the nursing program at Georgia Highlands College in Rome, GA, and dreams of translating his passion for helping others into a successful career as a registered nurse (RN).

What made you decide to pursue a career as an RN?
I love people. And I think nursing should embody love in action. As an RN, my skill set will be needed across the world. I would love to meet people all over the world from different walks of life and be able to go above and beyond not only serving them with my skill set but also with my heart and passion.

What does it mean to you to receive this scholarship?
This scholarship is a huge blessing and a huge surprise to me in consideration of the great work done by so many applicants. There is no doubt this scholarship will alleviate so much pressure as I continue on this path to becoming an RN.

What makes you one of Georgia's Own?
As Georgia Own Credit Union says, they stand by the philosophy of "people helping people," and I happen to be one of those people. Firstly, I am one of those who are being helped. My experience with this bank has been incredible and every interaction has been consistently helpful. And now, I am receiving this awesome scholarship, so that in turn, I can continue my schooling and be the first half of that philosophy, someone who is now helping other people.

To learn more about Marcus and our other scholarship winners, check out our YouTube page at youtube.com/georgiasowncu.

Tell us what you love about being one of Georgia's Own and your story could be featured in an upcoming newsletter! Simply download and fill out this form, then email it to us at marketingdesk@georgiasown.org. If we share your story, we'll give you a $10 Starbucks gift card.
Budgeting 101: Creating a Budget & Sticking to It

With the total student loan debt in the United States hovering around a mind-blowing $1.23 trillion according to Student Loan Hero, it's important to be smart about budgeting and managing your money while you're in school so you're not one of the 43 million Americans drowning in student loan debt.

Creating and managing a budget isn't the most fun in the world, but it's not as much of a hassle as you might think, either. Plus, it'll help you stay on track during school and avoid graduating with a ton of debt.

For starters, you'll want to figure out whether you want to track your budget per month, per academic semester (or year), or per calendar year. Once you've chosen a timeframe for your budget, you'll want to decide what tool or tools you want to use to track it. You could go old school with pen and paper, or you might opt for using a computer spreadsheet, or maybe your phone is your life and you'd prefer to use a budgeting app. Here's what you'll need to create your budget:

Your income: Be sure to include all sources of income, including wages, any financial aid refund, and any contributions from family.
Your expenses: Expenses include fixed expenses like your cell phone or rent, as well as variable expenses such as dining out or gas for your car (if you have one). For your initial budget, you may have to estimate some expenses until you have a better idea of how much you spend on that category.
The next step is adding up your income and your expenses so you can balance your budget. To do this, you'll subtract your total monthly expenses from your total monthly income. The goal is to have a positive balance, meaning you're earning more than you're spending. If you have money left over each month, you can save it or even start paying on your student loans (if you have any), since they do accrue interest while you're in school.

If your balance is negative, you're spending more than you're earning and need to adjust your budget. You can cut back on expenses or find a way to supplement your income, such as getting a second job.

Now that you've created and balanced your budget, there are two more important steps in maintaining that budget:

Review your budget monthly – doing so will help you stay ahead and avoid surprises.
If you make a spending mistake, don't dwell on it. Next time you're tempted to make an impulse purchase, ask yourself if you really need that item and if so, can you afford it?
Developing good financial habits in college (or earlier) not only helps you cut down on student loan and credit card debt acquired throughout school, but also helps sets you up for success later on in life. Trust me – things like credit scores and savings accounts may seem trivial now, but it's a lot easier to start off strong than to find yourself in heaps of debt after school and trying to correct mistakes that could have easily been avoided.

If you're looking for help with budgeting, check out our website at georgiasown.org. We have free online resources, such as our BALANCE Financial Fitness program, or click here to download a spreadsheet to help you track your budget.