A Message from our President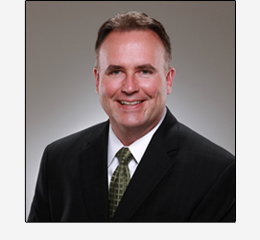 Financial services are changing rapidly. People use credit unions differently today than they did even 5 years ago. Use of mobile and online banking is on the rise. New and innovative ways of managing your money are being developed every day. Georgia's Own must continue to evolve to remain your best and safest choice for consumer financial services.

As I mentioned last month, we've begun the process of reissuing credit cards with chip card technology. Each member's card will have an embedded microchip making counterfeit fraud much more difficult. If you have any questions about chip card technology or how it works, we've placed an educational video on our website along with more information for your convenience.

As always, thanks for being one of Georgia's Own.

Sincerely,
Dave Preter
If your gifts have all been delivered, but your holiday bills are still lingering, Georgia's Own has the answer. Transfer high rate balances to your Georgia's Own Visa® Credit Card. There are no balance transfer fees* and you'll get a rate as low as 3.99% APR* on balance transfers made by February 29th. Best of all, this promotional rate is good through December 31, 2016! After that, your rate reverts to a low variable rate of 9.99%-17.24% APR.

View more information.
Tip of the Month
You can access your accounts at over 85,000 Surcharge-Free ATMs and 5,000 Shared Branches
Did you know you can access your money (for FREE!) at over 85,000 Surcharge-Free ATMs and 5,000 shared branches across the nation? That's more access than even the largest national banks provide**! To see how many locations you have near you, visit the locations page on our website or download the mobile apps for Apple and Android devices.
In the Community

Welcome Paulding County Residents
We're excited to announce that residents of Paulding County are now eligible for membership at Georgia's Own Credit Union.

"Best Of" 2015
The Best of Gwinnett 2015 Magazine is out and Georgia's Own is honored to be a winner. Georgia's Own was chosen Best of Gwinnett by Gwinnett Magazine readers in the best credit union category.

1099-INT Tax Forms
1099-INT tax forms were mailed out in January to members who earned at least $10 in interest during 2015. If you did not earn at least $10 in interest during 2015 you will not receive a 1099-INT tax form. Not sure how much you earned durin 2015? Simply look at the bottom of your December 2015 statement.



Holiday Closings

President's Day
Monday, February 15, 2016

Remember, you can access and view your account 24-hours a day with our free and secure online banking system.

Member Spotlight

Our member spotlight is on Sharon Simmons of Lithonia, Georgia. Sharon was originally a member of Thrift Credit Union, which merged with Georgia's Own in 2011. She has been a credit union member for over 25 years.

Hometown? New York

What do you like best about living in Georgia? The lower cost of living and slower lifestyle.

What products and services do you have with Georgia's Own? I have two different savings accounts and a checking account.

How has Georgia's Own helped you? I love the Golden Bell checking account and the ability to deposit checks with my phone. Georgia's Own also gives me the security to know that I can get any type of loan if I needed.

For a chance to be featured in an upcoming newsletter, please download and fill out this form and email it to us at marketingdesk@georgiasown.org. If we use your story, we'll give you a $10 Starbucks gift card.
Tax Time Tips
Tax time is upon us, many of us will be seeking tax advice. While we always recommend consulting a professional tax advisor, here are a few tips to follow this tax season.

1. Get organized. Being organized can relieve a lot of the stress around tax season. Gather up any information you'll need when filing your taxes: receipts, canceled checks and other documents that support income or deductions you're claiming on your return. Your W-2, 1098 or 1099 forms soon should've been in the mail by January 31st. If you do not receive them soon, contact the company sending them.

2. Consider your filing options. Whether you e-file, use a tax filing software program, hand everything over to an accountant, or just fill out the paperwork by hand yourself, make sure you have everything in place for using this option long before the April 15th deadline.

Turbo Tax Discount - If you choose Turbo Tax, save up to $15 on Turbo Tax Federal products as a Georgia's Own member.

3. Keep up to date on tax laws. Dozens of tax breaks were extended for 2014, including deductions for teachers who purchase classroom supplies and higher education deductions. Use the Interactive Tax Assistant available on the IRS website to find answers to your tax questions. In addition, IRS Publication 17 (Your Federal Income Tax) is a comprehensive resource for taxpayers and can be found at irs.gov.

4. Avoid common mistakes. According to CNN Money, these common mistakes can cost you a lot of money down the road: not filing on time, wrong information (including social security number, name, and bank account number), using the wrong filing status, not claiming the correct deductions and making math errors. Even if you are not doing your taxes yourself, it is important to closely review all information.

If you owe money or simply need a financial check-up, the professionals at Georgia's Own Credit Union can help. Call 404.874.1166 (800.533.2062) or stop by any branch to learn about the options available to you.