A Message from our President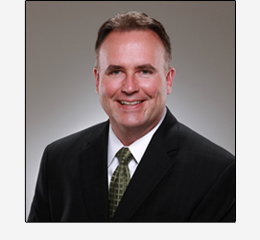 A new year is finally here, and we at Georgia's Own are ready for another year of providing outstanding service and offering even better products and services to our members.

Georgia's Own is excited build upon our commitment to our members and the communities we serve in 2017 through the newly founded Georgia's Own Foundation. The Foundation was established as a way for the Credit Union to extend our charitable giving through deeper involvement with organizations we currently support, as well as fulfill new and untapped needs.

We are thrilled with the opportunity to continue working with our great partners for another year, especially with the City of Atlanta's bike share program as it continues its expansion and improves connectivity between different areas of the city. Georgia's Own is also happy to maintain our partnerships with the Atlanta Hawks, Georgia State University Athletics, and the University of Georgia.

This year is certain to bring its own set of accomplishments and milestones for the Credit Union, including the beginning of our move to the Equitable Building in Downtown Atlanta, and we can't wait to see what else is in store for the company and for our members in 2017. Thank you for continuing on this journey with us, and I wish you a happy and prosperous New Year.

Sincerely,
Dave Preter
Lose your high-rate balances and pay off holiday debt when you open a new Georgia's Own Visa® between January 1st and March 31st and enjoy introductory rates as low as 3.99% APR on balance transfers!* After the introductory period, the rate reverts back to our standard low rates of 10.49% - 17.49% APR.

View more information

Struggling to understand your options for financing college? Georgia's Own now has a dedicated College Access Counselor who can provide one-on-one counseling about student loans to students and parents. To schedule an appointment or learn more, email scholarhelp@studentchoice.org or click the link below for more information.

View more information
Tip of the Month
Check your balance quickly – without having to log in!

Our Georgia's Own mobile banking app now has a new feature for our iPhone and Android users. Balance Peek allows you to check your balance quickly and accurately, without having to log into the app! To activate Balance Peek, log in using your username and password, tap the slide-out menu, and select 'Settings'. From there, tap the 'Balance Peek' option at the bottom of the Settings menu, then select which accounts you'd like to see in Balance Peek, and save those settings. The next time you open the app, simply tap on 'Balance Peek' above where you would normally enter your username, and you'll be able to peek at the balances for the accounts you selected during setup.

Big Do-Over Winner

Congratulations to our Big Do-Over Grand Prize Winner, Lauren Manners. Lauren was the happy recipient of $20,000! As part of the contest, participants shared their stories of financial obstacles with us and told us what they would do with $20,000. In conjunction with our partners at Q100, we also awarded $250 each to 50 runners-up.

Atlanta Boat Show

Join us Thursday, January 12 – Sunday, January 15 at the 2017 Atlanta Boat Show at the Georgia World Congress Center. As an official sponsor, Georgia's Own will have loan officers on site to help you with your boat financing needs and answer any questions you may have.

Holiday Closings
All branches and offices will be closed on the following dates:

Monday, January 2
New Year's Day (Observed)

Monday, January 16
Martin Luther King, Jr. Day

#MemberAppreciationMonday is a way for Georgia's Own to surprise and delight our members. Because offers change monthly, the best way find out about the current #MemberAppreciationMonday offer is to check your inbox for an email from us, check our website at georgiasown.org/mam, or follow us on social media.

This month, our members can get a discounted Snow Pass at Snow Mountain for only $22. Each pass includes a two-hour tubing session and access to the Snow Play area. To redeem this special offer, click here.



Georgia's Own members can save up to $15 on TurboTax!

It's not too early to start thinking about your tax refund! Get your taxes done right – let TurboTax® help you file your taxes and get the biggest refund you deserve. Save up to $15 on TurboTax products by clicking here.
4 Financial Resolutions for the New Year

Another new year is upon us, and with it comes a fresh start. Take a moment to shake off all the bad vibes from 2016 and start 2017 off right by resolving to get your finances in order. Below are a few financial resolutions to start you down the path to better money management in the New Year.

Set a Budget

Setting a budget is the first step to financial fitness. Without a budget, it's difficult to know where you stand financially. Sure, you probably know roughly how much money you make each month, but do you really know where that money is going? Are you spending too much on your morning coffee or takeout or shopping? Could you be making greater payments on your debts or saving more toward retirement?

To get a better handle on your finances, you'll need to create a budget. You'll need to know your monthly income after taxes (net income) and your recurring monthly expenses, such as rent or mortgage payments, car payments, insurance, utilities, etc. Once you've gathered these items, you'll add up your expenses and subtract them from your income. If you have money left over, you can allocate those funds for savings or other financial goals and toward things like shopping and entertainment.

Sticking to a budget is the tricky part for most. Budgeting apps like Mint can help greatly, and a quick Google search can provide you with printable worksheets if you prefer to go the pen-and-paper route.

Erase Your Debt

The average amount owed per household is nearly $8,400, making getting rid of debt another priority for 2017. Although $8,400 is a pretty daunting number, you can opt to set a goal for yourself that is more manageable. WalletHub suggests repaying 20% of your debt within a year. If 20% stretches you too thin, adjust it – try paying off 15% of your debt instead. Or, maybe you want to pay 20% of your debt off within six months instead of a year – that's fine, too. The key is to set a goal that works for you and your current financial situation.

Don't forget to look at other areas of your budget when you set goals. Are there areas in which you could reduce spending and then allocate those funds toward a credit card payment instead? Are there small lifestyle changes you could make to reduce spending? For example, using a reusable water bottle, walking to more places to save on gas or cab/Uber/Lyft fare, or reducing the number of times you eat out.

If you have multiple debts, like credit cards, consolidation might be a better fit. Some credit cards offer low introductory rates on balance transfers, or a personal loan may even be the answer.

[Continue reading on the Georgia's Own Blog…]