A Message from our President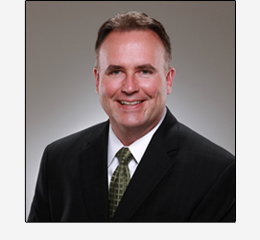 As we close the first half of the year, I want to take a moment to say thanks. Thank you for being one of Georgia's Own and thank you for believing in us and supporting us. We are grateful for the opportunity to work with you and will continue to look for ways to improve your member experience. I'm excited about what the next six months and beyond hold and we're looking forward to providing you with the best service possible along the way. In the meantime, here are a few things happening at the credit union this month.

Gas South Partnership
Whether you're an existing Gas South customer or possibly looking for a great rate on your natural gas, we've partnered with Gas South to offer exclusive savings to our members. Existing Gas South customers can receive a 2 cent discount on their current rates while anyone who switches to Gas South from another provider can receive $50 in bill credits on their statements in addition to the 2 cent discount.

Student Choice Student Loans
As another year of college approaches, don't let gaps in federal funding keep you or your student from getting an education. Our Student Choice private lending program provides additional funds needed and features zero origination fees, low interest rates and flexible repayment options.
Tip of the Month
Can I dispute a pending transaction on my account?
Pending transactions cannot be disputed because it isn't final – the transaction may change or may never post to your account if the merchant does not finalize it.

If you have questions about or do not recognize a pending transaction, check with any joint or authorized users on your account to see if they made the transaction. If you still have questions, contact the merchant for details.

Once the transaction has posted to your account, you may contact a Georgia's Own representative to file a dispute.
In the Community

What's Ne[x]t Scholarship Winners
Congratulations to our three scholarship winners:

$8,000 Scholarship - Yash Shirsath, University of Pennsylvania
$5,000 Scholarship - Amanda Mitchell, Columbia University
$2,000 Scholarship - Shakori Fletcher, Elon University

We also want to congratulate all graduates of the 2015 class and wish you all the best in your future endeavours!




Yash Shirsath

Staff Spotlight

This month's staff spotlight is on Kimberly Morris, Community Manager of the Marietta branch at Georgia's Own Credit Union.

Hometown: Atlanta, Georgia

Alma Mater: Georgia State University

Number of years in the credit union industry: I have been in the credit union industry for one year and in banking for 18 years.

The most rewarding part of the job: Helping my members reach their financial goals coupled with coaching and developing my branch to success.

Hobbies and interests: Yoga, travel, wine tasting and my Boston Terrier puppy, Vinny.
Member Spotlight
As we finish up our Staff Spotlight, we will be starting a Member Spotlight in the coming months to recognize those loyal to Georgia's Own Credit Union. If you would like to be featured in an upcoming newsletter, please download and fill out this form and email it to us at marketingdesk@georgiasown.org. Thanks to those who have already submitted a form. We will be in contact with those we plan to use.
Cash In On Your Home Sale
You hear a lot of talk about "the housing market": It's a buyer's market…it's a seller's market…the market is soft…the market is active. All this chatter might lead you to think that as a seller you're simply at the whim of all-powerful economic forces. But you do have some say in what your home sells for, and it doesn't have to cost a lot. Taking a few simple steps can help you realize a higher selling price for your home than if you just let it loose on the market.

Get a good real estate agent
You may be tempted to try to go it alone, but remember that top real estate agents have a wealth of knowledge. They can give you practical area-specific tips that are easy to implement and can make you thousands of extra dollars when it comes time to close the deal. Unless you are an experienced seller of homes, you will likely find that the benefit is worth more than what you paid in commission.

Have your agent at the appraisal
A low real estate appraisal of your home's value can kill your dreams of realizing a high price on your sale. Get an appraisal from a qualified professional, but make sure your real estate agent is there to point out important features and to remind the appraiser of the most recent comparable sales. A little "helpful information" in the appraiser's ear can make a big difference.

Time it right
If you have the option of waiting for a top price, be open to that possibility. If your agent or your own research tells you the local market is a bit saturated right now but showing signs of building serious steam, weigh the option of holding off a few months to sell. Of course there is inherent risk in doing this, but it could get you a much better price in the right situation.

Fix it up
If there are annoying little repairs around the house that need to be made, get them taken care of. A cracked wall plate might seem minor to you, but if unfixed it can contribute to an image in a buyer's mind that the place is a fixer-upper. Using a few dollars to fix small items like these can keep thousands of dollars from evaporating from the offers you receive.

Beautify inside and out
You've probably already thought about scrubbing down your kitchen and vacuuming in the living room to create a nice presentation for a potential buyer. But don't forget about the exterior aesthetics. A roof covered in leaves and various sports equipment, or an unkempt lawn can be as off-putting as a dirty kitchen floors.

Maximize online tools
Studies have shown that pictures are vital to getting potential buyers out to see your home. More great pictures in online listings = more viewings = more bids = better offers for you. And don't just use real estate listing sites. Put pictures on your Facebook page too. Just don't show or list the address for safety reasons. Recently, some sellers have even created YouTube videos to paint for potential buyers a picture of the virtues of the home and surrounding area.

Home sales by nature are very competitive. Taking a few relatively simple steps to set your property apart can get you the price you want.

Source: BALANCE Financial Fitness