A Message from our President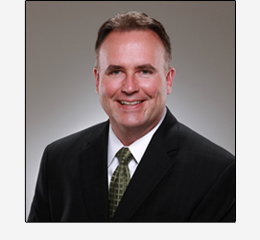 Another month is upon us, and with it brings more opportunities to better serve our members.

I'm pleased to announce our What's Ne[x]t Scholarship is back for another year, and once again we will be awarding $15,000 in scholarships to three deserving students. We love hearing what's next for our members. We will soon be sending out more information in a separate email, detailing how interested students can enter.

We're continuing to roll out new products, such as our new 5/5 adjustable rate mortgage (ARM). This money-saving option is ideal for first-time home buyers looking for a low rate, low down payment, and low fees. Whether you are a first-time home buyer or repeat buyer, Georgia's Own has the right mortgage for you. More information on all of our mortgage options can be found on our website by clicking here.

I'd also like to extend my congratulations to our "Kiss Your Balance Goodbye" winner, Penny Carter-Galamba. We were able to help Penny get rid of some after-holiday debt by paying off her Georgia's Own Visa credit card balance in January.

Our commitment will always be to helping you. Thank you, as always, for being one of Georgia's Own.

Sincerely,
Dave Preter
Lose your high-rate balances and pay off holiday debt when you open a new Georgia's Own Visa® between January 1st and March 31st and enjoy introductory rates as low as 3.99% APR on balance transfers through December 31st, 2017!* After the introductory period, the rate reverts back to our standard low rates of 10.49% - 17.49% APR.


View more information

When you purchase a vehicle at the Spring Car Sale**, March 17 – 18 at the Gwinnett Braves Stadium, you'll save 0.25% on your auto rate*** financed with Georgia's Own. Plus, save time by getting pre-approved today, and streamline the purchase process with our VIP Check. If you don't find what you're looking for at the Car Sale, Georgia's Own Carfinders will find it for you!

View more information
Tip of the Month
Increased Security for Online Banking with Multi-Factor Authentication

If you have trouble remembering your security questions when logging into online banking from a new device, you now have two new ways of authenticating yourself. If you are logging in from an unrecognized device, you will either be prompted to answer security questions or you can have a security code sent via e-mail or via text message. This addition provides you with stronger security on your accounts.

After you've logged into online banking, you can configure your authentication settings under "Two-Factor Authentication" under the Security tab of the Settings page. If you need help setting up two-factor authentication, contact us at 404.874.1166, option 4.

Action Ministries Women's Kitchen

Volunteers from Georgia's Own will be at Grace Methodist on March 22 preparing and serving a meal to the homeless and food-insecure women of Atlanta. Through the Women's Kitchen, Action Ministries is able to provide 20,000 meals per year to those women and children in need.




Georgia's Own members can save up to $15 on TurboTax!

It's not too early to start thinking about your tax refund! Get your taxes done right – let TurboTax® help you file your taxes and get the biggest refund you deserve. Save up to $15 on TurboTax products by clicking here.

This month's member spotlight is on Richard Tanner of Norcross. Richard has been a member of Georgia's Own since 2014, and recently financed a vehicle with us. He had the following to say about his experience:

"My wife's Ford Expedition had given out on her one morning on her way to work. We needed an immediate replacement vehicle, and Georgia's Own was extremely helpful in assisting us with an auto loan in a very tight timeframe. I showed up at the dealership at 1:00pm and negotiated the final price on a new vehicle by 5:00pm the same day. The total purchase process took approximately seven hours. It is nice to know that if an emergency does arise, Georgia's Own has a team that can exceed anyone's expectations."

Tell us what you love about being one of Georgia's Own and your story could be featured in an upcoming newsletter! Simply download and fill out this form, then email it to us at marketingdesk@georgiasown.org. If we share your story, we'll give you a $10 Starbucks gift card.
Focus on price vs. monthly payment when buying a car

Should you be more concerned with the purchase price or monthly payment when buying a car? Ask ten people and the answers will most likely be split right down the middle. From a financial perspective, however, it's smarter to negotiate based on the purchase price of the vehicle. The amount of the monthly payment can be sliced and diced any number of ways, but it all adds up to one number in the end.

Why focus on the purchase price vs. monthly payment?

The purchase price of the vehicle, plus interest, is the amount of money you will pay over the life of your auto loan. There are several factors that can impact this amount:

Your credit rating: The lower your credit rating, the higher your interest rate. It's smart to work on raising your credit score before making any large purchase. You are entitled to request a free copy of your credit score from all three credit agencies on an annual basis. Check it thoroughly to ensure all the information is correct, no unexplained delinquencies are noted, and any open issues are resolved. Anything less than an excellent credit rating will cost you more money in interest than necessary.

The term of your loan: A standard car loan has steadily crept from 60 months to an increasingly common 84 months over the last few years. Simply stated, the longer it takes to pay off your loan, the more money you pay in interest, which increases the overall cost of the car…

[Continue reading on Georgia's Own blog]