A Message from our President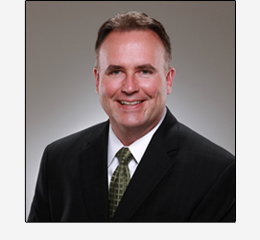 The days of sleeping in and afternoons at the pool are quickly winding down and soon the school will be filled once again. It's an exciting time for parents and students as a new school year brings many new beginnings. However, it can also bring some added financial burdens like paying for school supplies or assisting with your child's higher education. While it can be a difficult time financially for some, we have a couple of products and promotions that will help you get through this time. Here's what's happening at Georgia's Own this month.

Double Points on Back to School Purchases. Through August 31, we'll be offering double ScoreCard Reward points* on back to school purchases when you use your Georgia's Own Visa Credit Card. Eligible categories include office supply stores, discount stores, retail stores, book stores and computer supply stores.

Student Choice Student Loans. Don't let the cost of college keep you or your student from getting an advanced education. Our Student Choice private lending program is a great solution to provide additional funds needed. It features zero origination fees, low interest rates and flexible repayment options.

Move Your Auto. As a member, you can earn up to $500** when you move your auto loan to Georgia's Own during August or September. We'll make sure it's worth it with our fast approvals and great rates that can save you hundreds off of your current loan.

GM Discount. Want to save even more on your Auto Loan? In addition to our low rates, members now have the opportunity to receive preferred pricing on new Chevrolet, Buick and GMC vehicles. For more information about this offer, click here.
Tip of the Month
Member-to-Member Transfer (M2M) Is Now Available In Online Banking
Ever needed to pay back a friend or family member who is also a Georgia's Own member? Now you can transfer money for FREE inside online banking. Simply navigate to the Classic tab of the Transfers widget in the full site version and press the 'Add Account' button to begin. Click here to view a walkthrough and FAQs.

Please note: You'll need to know the recipient's first name, last name and account number. As an example, the correct format of the account number is 800123456071 (note there is no dash and the suffix has a leading zero).
In the Community

Smart Lunch Smart Kid
Thanks to all who participated in our recent Smart Lunch Smart Kid (SLSK) Campaign in conjunction with Action Ministries! The SLSK initiative provides food to children who lose access to lunch when school lets out for the summer. Through your generosity, we were able to raise $17,529.



Safe at Home Game
We were proud to be a part of the recent Safe at Home Game. The Safe at Home Game featured L.E.A.D. Ambassadors versus members of the Atlanta Police department in a self-officiated baseball game. The game's mission was to initiate, cultivate and foster positive relationships between Atlanta inner city youth and Atlanta Police Officers.

Staff Spotlight

This month's staff spotlight is on Misty Arisohn, Community Manager of the Alpharetta branch at Georgia's Own Credit Union.

Hometown: Canton, Georgia

Alma Mater: Reinhardt College

Number of years in the credit union industry: I have been in the credit union industry for one year and in banking for 14 years.

The most rewarding part of the job: I enjoy collaborating with members to help meet their financial goals by providing advice, guidance, and education.

Hobbies and interests: I have a passion for children and for years I have enjoyed volunteering at a local foster home for girls. My husband and I adopted our son, 4.5 years and daughter, 3 years (biological siblings) through foster care in Cherokee county after years of being foster parents. Today, we enjoy camping in our travel trailer on the weekends and going to Disney World as often as possible!
Member Spotlight
Do you want to share your Georgia's Own story with other members? If you would like to be featured in an upcoming newsletter, please download and fill out this form and email it to us at marketingdesk@georgiasown.org. We'll reach out to any member we plan to use. Thanks to those who have already submitted a form.
Back to School Shopping: How to Make Educated Choices
If you've got school-age kids, you'll likely be doing a bit of shopping in these next few weeks – and not just for inexpensive notebooks and pencils, but big-ticket items such as computers and other electronics. How much will it cost to prepare your kids for their first day? The average family spends roughly $550 on back-to-school items – no small sum, particularly if you're also paying down debt and saving for the future. Before spending a penny, know what you need and how to get the best deal.

Electronics
Personal computers, laptops, printers, cell phones, and many other electronic devices are quickly becoming "required" school items. Be discerning though – your child may think a $300 music player is a necessary classroom item, but do you? List what you believe your child really needs, then log onto individual retailer's websites or online superstores to compare prices and features. After you've located the best deal on exactly what you want, either purchase from the site (downside: paying for shipping) or go to the store and pick it up (downside: paying for gas).

Tip: Avoid being dazzled by fancy features. Many people overpay for extras they never use.
Clothes and accessories
While you may be content with discount brands, your kids may be yearning for designer labels, especially if they're teenagers. If you can afford to splurge on trendy jeans or shoes to make your child happy, go ahead and indulge – but also discuss advertising, peer pressure, and the value of the dollar. This is a terrific learning opportunity.

Tip: If your kids insist on luxury, consider buying the basics and have them contribute their summer income or allowance for the more extravagant items.
School supplies
Many schools, especially at the elementary and middle school level, expect parents to purchase classroom supplies. In fact, your child's teacher may have already sent you a long and detailed shopping list. Before you buy it all, however, contact the school to make sure it has been updated for the most current curriculum.

Tip: Buying things like binders, glue, and erasers in bulk can save you a lot of money. If you don't have multiple children, consider going in on these purchases with another family.
Don't forget that you can earn DOUBLE ScoreCard Reward points on back to school items through August 31*.

Saving money now – and throughout the school year – couldn't be smarter!

Source: BALANCE Financial Fitness