A Message from our President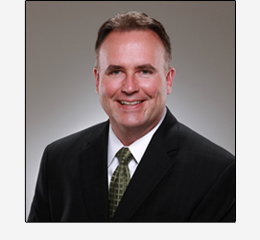 One of the values on which we operate is "Our Interest is Social Responsibility." Our business is banking, but our interest lies in improving what matters to you. Sure, we have lots of ways to help you build a better financial future. But ultimately, we all want that translated into better schools, a greener earth, and a happier society, right? That's why our corporate citizenship is rooted in social responsibility; in simply doing what's right.

We recently held our annual Georgia's Own Golf Challenge benefiting L.E.A.D. Their mission is to empower at-risk students in Atlanta to lead and transform their city using baseball as a vehicle. L.E.A.D. helps these students take the dreams of families in the inner-city and makes them a reality. Dreams like graduating from high school and going to college. At the event, several L.E.A.D. Ambassadors shared that L.E.A.D. provided them educational, professional and athletic opportunities they may not have experienced had they not been a part of the program. One even mentioned that he hoped to one day become the CEO at Georgia's Own. I want to thank all who helped make the Georgia's Own Golf Challenge so successful. From partner sponsors to individual contributors, we were able to raise $100,000. Hearing these young men speak about the impact L.E.A.D. had on their lives touched us all and I want to say how honored we are to support such a great organization.

Sincerely,
Dave Preter
Open a Georgia's Own Visa®* Credit Card between now and October 31, 2015 and you'll receive a 0% introductory rate until June 30, 2016 on purchases made through the end of 2015. After that, enjoy a low variable APR of 9.99%-16.99%**. Whether you use it for travel, holiday shopping, or everyday expenses, there is no better time to apply.

View more information.

Do you have any auto loan somewhere else? Move it to Georgia's Own and receive up to $500 cash back***. Use our Loan Payment Calculator to see what you could save with an Auto Loan from Georgia's Own.

View more information.
Tip of the Month
Use 'Show Search' feature inside online banking to comb through your history.
The search features inside online banking give you a wide range of options to sort through your transaction history. After logging in and choosing an account, simply click 'Show Search' listed above your list of transactions. In the search box, you'll have the ability to search by dates, amount, keywords and check numbers. Combining all of these together can help you pinpoint specific transactions.
In the Community

Ella's Run
Join us on October 17th as we present Right to Hike's 8th Annual Ella's 5K & Fun Run at the Gwinnett Environmental and Heritage Center. This event celebrates the life of Meredith Hope Emerson, an avid hiker and lover of all outdoor activities. Right to Hike, a non-profit organization formed by Meredith's friends and family, supports causes that were close to Meredith's heart, including hiking safety. Funds raised will be donated to purchase emergency solar/wireless phones for greenways, parks and trailheads, as well as the support of humane societies and others. For more information on the event or to sign-up, click here.

International Credit Union Month
October is International Credit Union Month and credit unions statewide are joining in to celebrate with a Switch-to-Save campaign. The month-long campaign allows members and potential members to bring current loan statements to participating credit unions to evaluate whether switching will save money. Share with your friends and family and visit http://www.gcuaforum.org/switch for more information.

Member Spotlight

Our member spotlight is on Samuel Carter of Atlanta, Georgia. Samuel has been a member of Georgia's Own for over five years and is originally from New Orleans, Louisiana.

What do you like best about living in Georgia? Enjoying the four seasons and all of the beautiful trees.

What products and services do you have with Georgia's Own? Personal and business checking accounts, a credit card and I previously had two auto loans.

How has Georgia's Own helped you achieve your financial goals? Through competitive lending at Georgia's Own, I was able to afford my auto payments as well as pay off debt in a reasonable amount of time.

For a chance to be featured in an upcoming newsletter, please download and fill out this form and email it to us at marketingdesk@georgiasown.org. If we use your story, we'll give you a $10 Starbucks gift card.
Start Planning for Holiday Spending
It's easy to get caught up in the spirit of giving and spend way more than you intend. This year, make a commitment to shop wisely.

Make a list and set spending limits
It's important to set limits. Consider what you have and how much you can afford to spend. Some people find it helpful to put together a list. An effective list requires detail – what you intend to buy, for whom, where you'll get it, and the top price you are willing to pay. Include gifts, decorations and cards, special food and drink, and travel expenses. Total the cost. If it exceeds your spending limit, return to the list and scale back until you break even.

Choose a payment method
Cash is fine for inexpensive items, but it's a good idea to use plastic for the bulk of your purchases. All forms of plastic provide detailed statements so you can easily monitor your spending, and credit cards come with valuable consumer laws that protect you against billing errors and unsatisfactory items. Use the cash you've allotted for holiday spending to pay balances in full when the bill comes in.

Now stick to your list and limit!
Even the best-laid plans can evaporate once you enter the chaos of a mall in full holiday swing. Take your shopping list with you and stick to it! Don't let guilt inspire you to overspend. An extra trinket or two won't make someone love you more.

Make the most of this season by taking the time to plan, staying true to your financial limit, using the best payment method, and practicing wise shopping techniques!

Source: BALANCE Financial Fitness