A Message from our President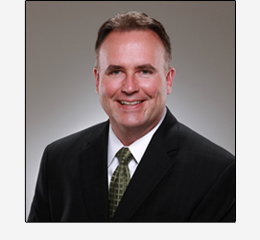 At Georgia's Own we believe in investing in our members, and this rings especially true for the younger generation who are poised to make a significant, positive impact on the future. As part of that investment, each year Georgia's Own awards a total of $15,000 in scholarships to three deserving students through our What's Ne[x]t Scholarship program.

This year we asked students to submit a short video detailing what's next for them, what their passions are, and where their lives are taking them. After reviewing nearly 150 submissions, we have selected three individuals we feel best portrayed What's Ne[x]t for them during college and beyond. We are proud to announce our 2016 scholarship winners as follows:

Marcus Inyang (Douglasville), Georgia Highlands College - $8,000 scholarship
Rohan Bagga (Alpharetta), Augusta University - $5,000 scholarship
Nehemiah Jordan (Peachtree Corners), Liberty University - $2,000 scholarship
Congratulations to Marcus, Rohan, and Nehemiah – we can't wait to see the great things you'll do in the future – and thank you to each and every one of our members who entered this year's scholarship contest.

To view Marcus, Rohan, and Nehemiah's video submissions, click here .

Thanks, as always, for being one of Georgia's Own.

Sincerely,
Dave Preter
If you've exhausted traditional financial aid options and are still searching for funding for college, your search is over. A private student loan from Georgia's Own offers lower interest rates, flexible repayment options, and a convenient line of credit structure that means you only need to apply once to be covered for your entire college career.*


View more information

When you refinance your auto loan with another lender to Georgia's Own, not only could you lower your monthly payment, you'll automatically be entered for a chance to have your car loan paid in full.** That's right! In addition to a great rate, when you finance or refinance your auto loan with Georgia's Own by July 31st, you'll also have the chance to have your car loan paid by Georgia's Own.**

View more information
Tip of the Month
Quick Login and Touch ID are here!
We've made it easier to access your accounts on the go with Quick Login and Touch ID for the Georgia's Own mobile app! Members can log in with a mobile device using a 4-digit PIN or a fingerprint (iOS eligible devices only). Here's how to get started:
Opt in to Quick Login on the normal password screen.
Select a 4-digit PIN that consists of at least two different numbers, is non sequential, and doesn't have any numbers that repeat three or more times. All Quick Login users must select a PIN even if they will be using Touch ID for authentication.
Confirm the selected PIN.
Enter a unique device name.
Once enrollment is complete, the user is logged in to the mobile banking application.
For more information about Quick Login and Touch ID, click here .
Can We Get Your Digits Winner

Congratulations to Jeneice Birchett of Atlanta, our $10,000 Can We Get Your Digits contest winner!

Smart Lunch, Smart Kid



Each year one million children in Georgia lose access to lunch when school ends for the summer. We can change that, which is why Georgia's Own has partnered with Action Ministries to help feed children in need. Simply text "BagIt" to 80888 from your smartphone to make a $10 donation*** or stop by any of Georgia's Own branch locations to make your donation in person.



Our member spotlight is on Marjorie Swanson of Stockbridge, Georgia. Marjorie is originally from Jamaica, and has been a member of Georgia's Own for 30 years.

What do you like best about Georgia?
The fact that the weather is so much like home. Also, the high class of living, the diversity, and culture.

What products and services do you have with Georgia's Own?
I have savings, checking, and VISA credit card accounts. I've also had auto and stock loans.

How has Georgia's Own helped you?
Georgia's Own has made it possible for me to get loans, and maintain my savings, checking, and credit card accounts. Also, all my family members in my household have accounts with Georgia's Own.

For a chance to be featured in an upcoming newsletter, please download and fill out this form and email it to us at marketingdesk@georgiasown.org . If we use your story, we'll give you a $10 Starbucks gift card.
4 Tips for a Better Home-Buying Experience
#1: Start Smart

Besides knowing what must-haves you need in your new home, it's vital to know your budget, including: your credit score, how much cash you'll need at closing, mortgage insurance costs, and other expenses (e.g., moving and maintenance fees, homeowners insurance, utility costs, etc.).

You'll also want to be familiar with the neighborhood in which you're looking to buy. Get a feel for the neighborhood by driving through at different times of day, checking commute times to work or school, researching schools in the area, and finding out how far it is to the grocery store and other services.

#2: Avoid Big-Ticket Purchases

Three to six months before buying a home, avoid making large purchases or moving money around. Lenders will be looking at your credit profile, including your debt-to-income ratio, when you apply for a loan, and they'll want to see someone who is financially responsible so they can get you the best loan possible.

#3: Get Pre-Approved

In addition to shopping around for the best mortgage rates and terms, home-buyers should consider getting pre-approved for a mortgage loan. A pre-approval not only provides you with a clear picture of what you can afford, but also makes you more desirable to the seller when you make an offer on a house because the seller knows you already have funding available.

#4: Follow Your Instincts, Not Just Your Heart

Buying a house is a big deal, which means it's important to like the home you are buying. You want your family to be comfortable in a new home, but a house is a long-term investment that comes with equally long-term commitments, such as mortgage payments, property taxes, HOA dues, repair and maintenance costs, etc. Don't buy a house just because you love the double vanity in the master bath – buy a home that is a good fit for your family's needs and, most importantly, your budget.

Are you in the market for a new home? Georgia's Own Credit Union offers competitive rates on traditional and jumbo mortgage loans, low closing costs, personalized service, and more. To learn more, visit us at georgiasown.org/mortgage_loans , call us at 404.874.1166 (800.533.2062), option 4, or stop by one of our branch locations .